Crazy car chase on the sand table
Micro Mayhem
The wicked brainchild of a small team has become the newest sensation on the internet. Micro Mayhem is the essence of car chase as such.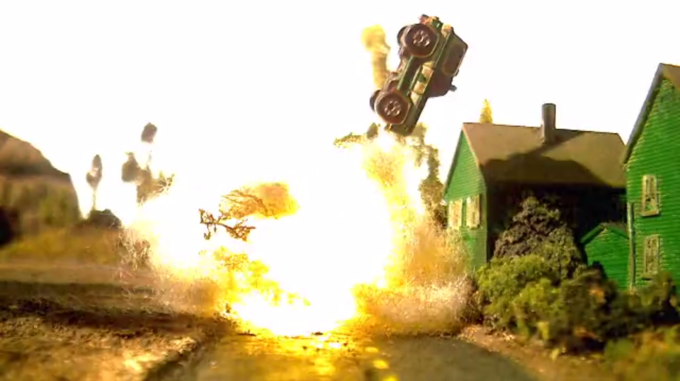 The 100 per cent hand-made stop-motion animation, in which the characters are played by Micro Machines, is all about action. This is Micro Mayhem, the newest piece of work of Stoopid Buddy Stoodios.
To be honest there would be no point in trying to figure out what the one and a half minutes is about. This video is a proof that some things in life are not worth making sense of. Hats off to the makers, though, as they have created something lasting in a genre that is very fussy and requires meticulousness. The team, of course, is not new to the world of stop-motion animation. They are the creators of the Robot Chicken series as well, which has been running since 2005.
Micro Mayhem! from Stoopid Buddy Stoodios on Vimeo.
If you liked this article, please share it with others so that they may also see it. You can find the Facebook, g+, Twitter, Reddit and Pin It! buttons at the top of the page.
Dear reader, please like us whether you came here intentionally or not. We'll like you too!
Follow Us On Facebook!