A chrome Mastretta MXT caught
on camera
A Mexican rarity
Mexican car production is a little known yet existing reality priding itself on the Mastretta MXT. A chrome version of the car has been filmed recently.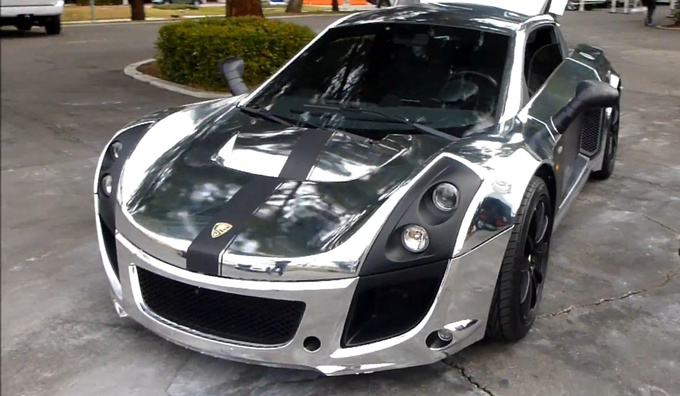 The MXT, the sports car launched in 2010 by the Mexican company Technoidea is such a rare sight that any car lover would go bonkers spotting one. Should the MXT in question happen to be a one-off chrome version, film it immediately and share it with the sceptics. That's exactly what the maker of this video has done when he came across such a rarity.
Technoidea, run by the Mastretta brothers, Daniel and Carlos has been designing urban buses in Mexico City for over 20 years. Their brainchild, the MXT oozes sportiness, but this is due to its appearance and driving style rather than its power, which doesn't even come close to that of what is considered a sports car in the USA or Europe. The coupe has a 2.0-litre, straight-four, 250 PS engine. With its carbon-fibre coating and chrome elements of the body it weighs only 930 kilograms and reaches its end speed of 260 km/h swiftly.
In the past years more and more sports car owners have been trying to make their rides stand out by adding a chrome finish with varying results. This MXT is probably the only one of the few MXTs sporting the chrome look and is easy to spot on the streets. But there is another advantage of the chrome, too: it is supposed to increase the durability of the car.
Source: Autoevolution.com

If you liked this article, please share it with others so that they may also see it. You can find the Facebook, g+, Twitter, Reddit and Pin It! buttons at the top of the page.
Dear reader, please like us whether you came here intentionally or not. We'll like you too!
Follow Us On Facebook!