Jaguar pays tribute to its design heritage
A minimalist sculpture celebrating the talent of the brand's designers
The pride of British car production, the Jaguar has been adorning the streets with beautiful pieces of design for almost a century. The company felt time has come to pay tribute to the productive years and celebrate the designers.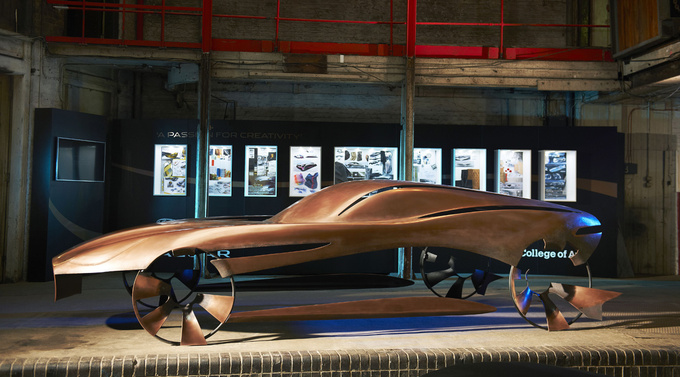 XK120, Mark II, E-Type, XKR-S – these are only a few of the beautiful models of Jaguar. The British car manufacturer has gained a well-deserved reputation for good design over the years, and having such a productive history it is only understandable that the company felt it was high time they paid tribute to their designers. Jaguar recently enlisted the students at the prestigious Royal College of Art to create pieces of art inspired by car manufacturing and specifically the Jaguar brand.
The designs were created by the students divided into nine groups. The winning entry was designed by the duo of Claire Miller and Ewan Gallimore, who summed up the characteristics of the brand by a minimalist sculpture which also bears the stylistic marks of the next F-Type Coupe. According to the duo, the form "relates to the Jaguar brand through its sculptural volumes, bespoke materials and visual lightness. These elements helped us to create a sculpture that aimed to display a seamless transition between interior and exterior space."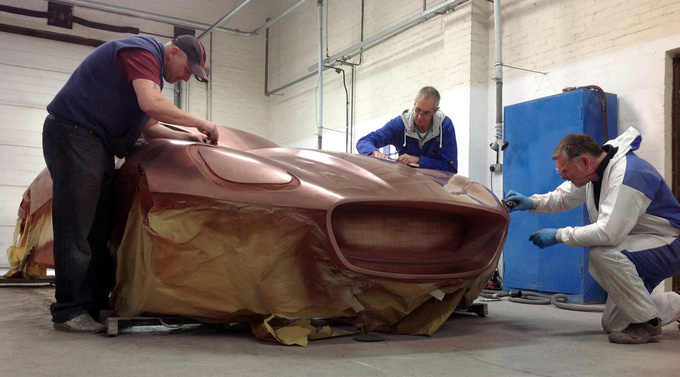 The winning entry was unveiled kicking off this year's Clerkenwell Design Week, which is partly being sponsored by the car manufacturer.
Source: Autoblog.com
If you liked this article, please share it with others so that they may also see it. You can find the Facebook, g+, Twitter, Reddit and Pin It! buttons at the top of the page.
Dear reader, please like us whether you came here intentionally or not. We'll like you too!
Follow Us On Facebook!