Secret cars from the Honda factory
Is it the new Civic wagon?
One of our readers living in London spotted an interesting car on one of his trips outside the city - it was all camouflaged. Since he was near Swindon, it couldn't have been anything but a Honda.
A significant number of Honda's European models are made in Swindon. One of our London-based readers, Laca passed the factory by the other day and spotted two masked test prototypes by the gates. He wrote the following: "Hi! I took these pictures at the gates of the Honda factory in Swindon. I arrived a bit late, so the pictures are not the best, but I thought I'd share them with you anyway. Do you have any information on these cars?"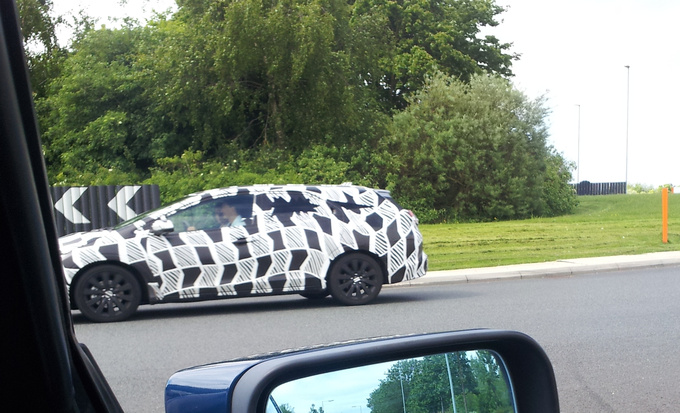 We do. Presuming that Steve, who saw the concept car version of the Civic estate live at the Geneva Motor Show, is right: the cars our reader saw were probably pre-series models used by the factory for the fine-tuning of the final settings. The pre-series Civic sedans are driving around in Swindon just as prototypes of the B-class and the CLA were once all over our own Kecskemét in Hungary and its surroundings.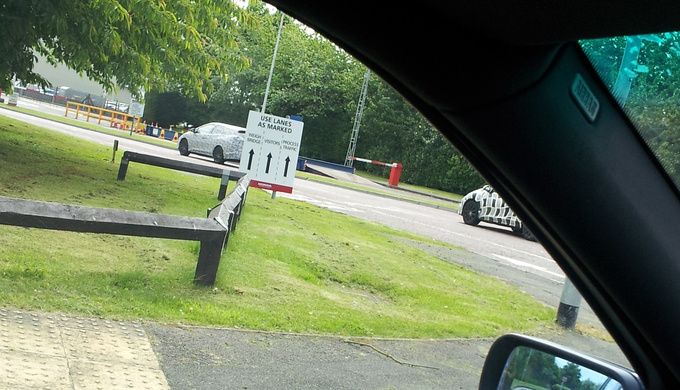 Because of the masking the cars don't reveal a lot, but if the main features of the concept car are being kept, it has a good chance of becoming the most attractive car of the Civic series or even the whole Honda line-up. It could even make the Civic series a lot more successful than it currently is. What's more, a 1.6-litre turbodiesel engine is arriving soon and the new Civic Type-R may be finished in the near future as well – both trump cards in making the Honda's compact car more attractive to the European buyers.
If you liked this article, please share it with others so that they may also see it. You can find the Facebook, g+, Twitter, Reddit and Pin It! buttons at the top of the page.
Dear reader, please like us whether you came here intentionally or not. We'll like you too!
Follow Us On Facebook!