A Romanian trucker crashed with
a hooker on board
An almost deadly quickie
The mucky affair of the Romanian lorry driver almost had a tragic ending. All he was after was a bit of oral fun, but his behaviour cost him his truck and his reputation.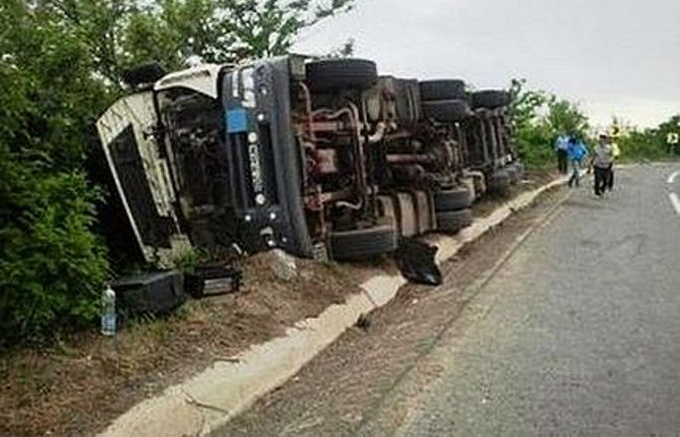 Truck culture has always been associated with prostitutes. Many lonesome drivers out on the endless highways resort to their services, which is fine as long as business is conducted in a motel or a car park.
A 34 year-old Romanian driver took the seemingly easier way the other day letting a hooker he had picked up at a car park pleasure him while driving his truck. He was doing 80 kph when in the heat of things he lost control and the rig carrying a cargo of beer overturned in a sharp curve. Rescuers found the shamefaced driver trapped in the cab with the half-dressed lady. The driver isn't proud of what he's done but claims the road seemed to be clear and no one else was coming.
Source: Austriantimes.at
If you liked this article, please share it with others so that they may also see it. You can find the Facebook, g+, Twitter, Reddit and Pin It! buttons at the top of the page.
Dear reader, please like us whether you came here intentionally or not. We'll like you too!
Follow Us On Facebook!