A Koenigsegg Agera R has never been crashed quite this way
A replica sacrificed for a movie scene
Filmmakers have never had any qualms about totalling sports cars for the sake of spectacular film scenes. Moviegoers fancy them, especially if the victim is a beautiful rarity.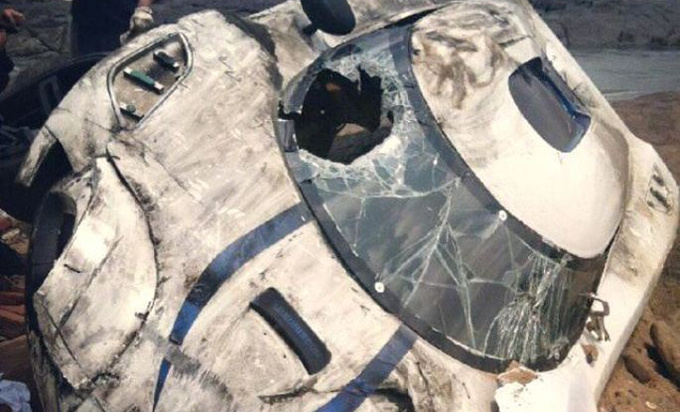 The next Hollywood blockbuster revolving around sports cars, Need for Speed, is due to hit movie theatres in 2014. The film, rooted in the tradition of the coolest car racing video game of the past two decades is said to be about the spectacular, sometimes over the top fight of the most modern sports cars: a Bugatti Veyron, a Lamborghini Sesto Elemento, and a McLaren P1 among others. It will most definitely feature the tragic ending of a Koenigsegg Agera R, as proven by a video made on set about the accident involving the Swedish rarity.
Has your heart just missed a beat reading this? Don't worry. The sight of the pointless and systematic destruction of a rare $ 1.6 million Agera R would not only upset many of the viewers and reviewers alike, it would significantly increase the production costs too, so the makers of the film have decided on using a replica praised for its thorough detailing.
If you liked this article, please share it with others so that they may also see it. You can find the Facebook, g+, Twitter, Reddit and Pin It! buttons at the top of the page.
Dear reader, please like us whether you came here intentionally or not. We'll like you too!
Follow Us On Facebook!