Rental McLaren crashed
on highway
No mercy for expensive sports cars at the Goldrush Rally
The driver didn't even exceed the speed limit, but still managed to total an MP4-12C during the Goldrush Rally. First a ditch, then a metal storage building took its toll on the car.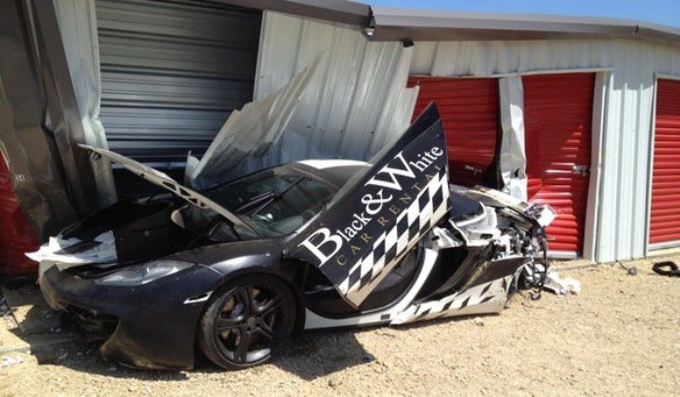 The Goldrush Rally is to the USA what the Gumball 3000 is to Europe. Every year the majority of the high-end luxury cars are represented at the event, convoying across the States from San Francisco to Chicago.
One of this year's entries, a McLaren MP4-12C was crashed heading towards Dallas by its driver, Hsino Chen. Having some idea of the atmosphere of such events and having seen the pictures, it is surprising to read that the accident wasn't caused by speeding. Chen was trying to avoid a truck that had pulled in front of him, slamming the expensive McLaren into a ditch, then crashing into a warehouse.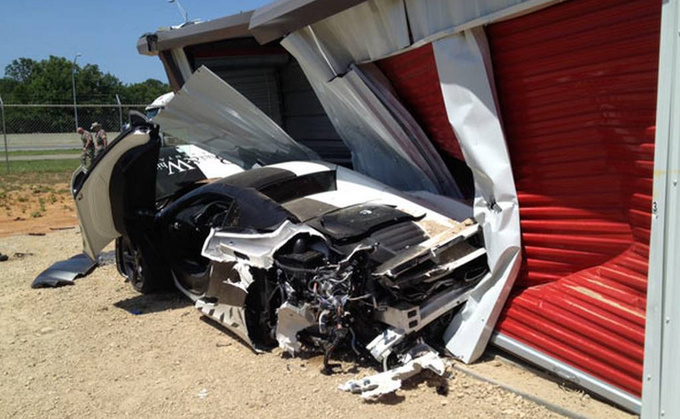 The driver and his passenger both got away uninjured but the rare McLaren MP4-12C probably won't get back on the road anytime soon. The biggest problem with all of this was the fact that the $268,000 car was the property of the Los Angeles-based Black & White Car Rental so Mr. Chen surely won't get his deposit back after totalling the $2,900- a- day rental.
Source: Autoblog.com
If you liked this article, please share it with others so that they may also see it. You can find the Facebook, g+, Twitter, Reddit and Pin It! buttons at the top of the page.
Dear reader, please like us whether you came here intentionally or not. We'll like you too!
Follow Us On Facebook!