That's a brave move!
Don't judge by the first impression
How to go from "YOU MOTHERF#@°%R!" to "You're my hero!!" in 2seconds. What at first looks like an attempt of murder is in fact the bravest way of saving someone's life.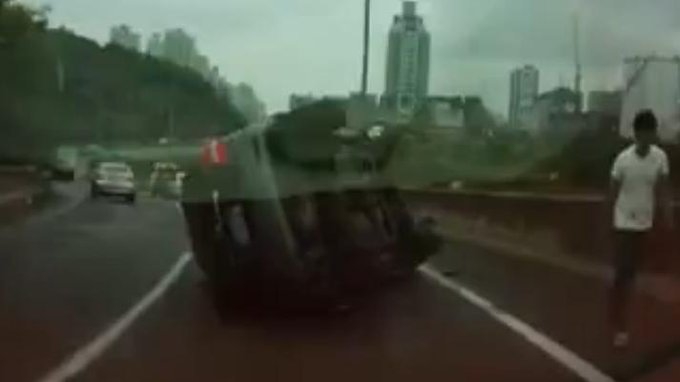 This is not another dashcam recording of a trucker falling asleep and crashing into an innocent driver's car. This dashcam recording shows a trucker who seems to have fallen asleep, when in reality he is saving the lives of a few people by making a move no one would expect. Thumbs up for the truckie!
Dear reader, please like us whether you came here intentionally or not. We'll like you too!
Follow Us On Facebook!