Get the Audi of your dreams!
Original Audi Quattro for sale
Legends are not for sale. Normally. But an original 1983 Audi Quattro race car happens to be available right now.
Whenever you browse the listings of the different online auction websites you're almost certain to spot a really unique car. One which is so rare or was driven by someone so special that it instantly becomes the object of desire of collectors. The car sparking excitement among carspotters on eBay this time is a 1983 Audi Quattro – no copy, but an original, factory-made rally car.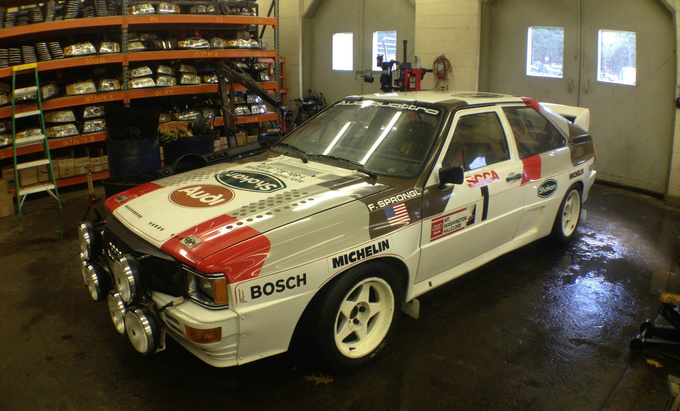 The car was put up for auction by a US seller with nothing but positive feedback on his seller information page. Describing the item he makes it clear that the car in question is indeed an original A2 Quattro, no copy. The A2 version was racing in the legendary group B of the Rally World Championship of 1983 and 1984, and after winning eight races was replaced by the shorter wheelbase Sport Quattro.
According to what's written on it, from 1990 on this specific machine was the race car of Frank Sprongl who drove it in the Canadian Championship and several other races. Bids start at $ 385,000 which, beside the legendary race car itself, also includes several spare parts and even a spare engine in case the future owner should have problems with the inline five-cylinder turbo engine famous for its wonderful sound.
The Audi Quattro driven by Frank Sprogl:
If you liked this article, please share it with others so that they may also see it. You can find the Facebook, g+, Twitter, Reddit and Pin It! buttons at the top of the page.
Dear reader, please like us whether you came here intentionally or not. We'll like you too!
Follow Us On Facebook!