I hope this will be your legacy
02/12/2013 08:15 |
|
Comments:
Paul Walker (1973-2013)
The debate is already on, but sadly you don't care anymore. Many are sad now, many are smart. I don't know which team is bigger and frankly, I don't care. Someone said that at least there won't be any more Fast and Furious movies. Really? And somewhere a teenage girl is holding a picture of you with tears in her eyes, because her father won't be coming home anymore.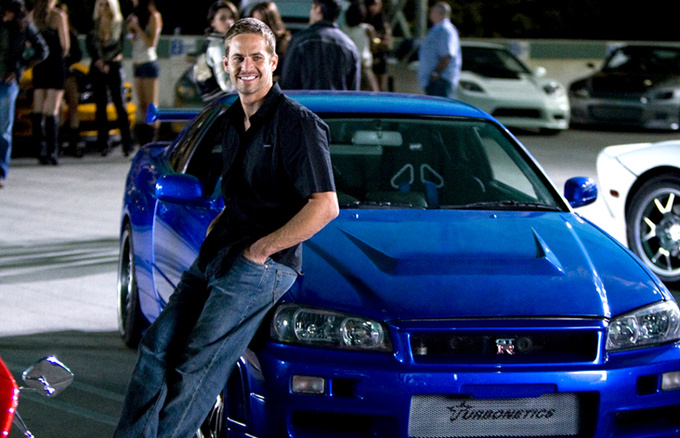 Someone brought up James Dean. An iconic star's last heartbeat in a Porsche. But when? In September 1955? In November 2013? Someone found the comparison insulting. Why, because everything was so much better in the old days? Do we really need to make comparisons? Will it change anything?
Someone will stand up and talk about safety. About the dangers of speeding and street racing. Someone will hang your picture and will mourn. Whether this tragic death will make a star into a legend or a deterring example, I honestly cannot tell. Maybe neither, maybe both, but that won't change anything.
You were an actor. A diver. A gearhead. For some, a friend. For others, a role model. For many, a helping hand. For teenagers, an icon. A father to a girl. For some your life's work is laughing stock, although luckily for you, the main target of roasts was Mr. Vincent. Let's face it, there was some truth behind all that, yet...
Not long ago I wrote the following:
Imagine a 20 year-old guy in his cheap, worn Suzuki Swift. While studying at college, he's also helping out his folks at the family's 7-11, and he's saving every last dime he earns. When he's not working or studying, he's in his dad's garage tuning the dented Suzuki, daydreaming, after which he secretly watches Fast and Furious for the nth time.
He knows that he'd be ridiculed by his fellow gearheads  if they found out . He knows the movie's physics were less realistic than in an average Bugs Bunny episode. Still, he's longing for that sensation. And that is how the Tököl strip will be his Race Wars from the movie, and thus his Swift the centre of his world. Because he defines himself through that car, and the exhaustion felt after those many months of saving up cash and nights spent fixing and tuning in the garage simply disintegrates in those seventeen seconds that quarter mile gives him.
And that is how his life will be lived on the drag strip, and the time spent elsewhere, as it was so elegantly put once, will be time spent waiting. And he'll be one with that piece of junk, for it will be his Ferrari, his Charger, his everything. That is why a weekend like that is a celebration for him.
Someone said that it's sad if one ends up being a gearhead because of the F&F movies, and the roads will be full of little Vin Diesels racing around. He may be right. But is this anything new? Some decades ago today's 30-40 year-olds were watching Cannonball Run in awe, getting that final push that made them gearheads. And streets were already full of racers back then. Today the youngsters are watching Rush and Love the beast. But are they any different? How about Initial D? Or Cars? Or Herbie rides again?
Cannonball Run was a cartoon with live actors. And so were all of the F&F movies. If you don't realize that and take them seriously, you are probably better off without a driver's licence, and all fellow drivers would be better off, too, without you out on the roads. Yet, you deserve gratitude, because some decades later there will be at least one middle-aged gearhead who will be restoring his vintage GT86, reminiscing of his teenage years when he was flooring on a trackday after he watched F&F with his buddies. I hope this will be your legacy.
May you rest in peace and thank you for the memories!
Dear reader, please like us whether you came here intentionally or not. We'll like you too!
Follow Us On Facebook!