The sound of a 1,950 HP engine
No turbo, no nitro
13,5 litres and revs over 9,000 rpm!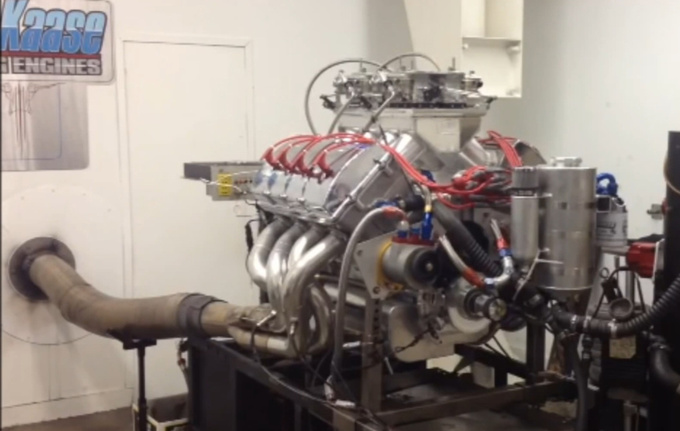 There's a category of the drag races incredibly popular in the US where the use of supercharger, nitro, and all kinds of special fuel is forbidden. It was such a race that this brutal V8, able to do 1,950 HP on the dyno was built for.
The displacement is the most important parameter in the Mountain Motor Pro Stock category, and this V8 does pretty well in this respect: it has a capacity of 828 cubic inches, that is 13.5 l, and for this size a NA engine with a horsepower per litre ratio above 140 HP is quite impressive. Such a race engine will only have a lifespan of minutes, of course, but it's still frightening that the monster revs over 9,000 rpm.
The builder, Innovators West does not disclose what elements the Ford engine is made up of, but it's worth listening to the sounds the V8 makes on the distressed dyno.
Dear reader, please like us whether you came here intentionally or not. We'll like you too!
Follow Us On Facebook!