The eternal dilemma: Audi or BMW?
The price limit is 10,000 €
Petrol or Diesel? FWD or RWD? Are the running costs of a premium really higher?
Totalcarmagazine's own Buyer's guide
Dear Friendly Car Dealer,
I've been driving a Swift for 8 years and the time has come to get myself a bigger and better car. Having mulled over the possibilities and preferences I managed to narrow the search to two models: the Audi A6 2.4 petrol (made in 2004-2006) and the BMW 520i, or possibly the 525i (E60). The upper price limit is 10,000 €. I do about 15 thousand km a year. I read German used car sites, and I'd like to import a car with a documented service history from Germany.
Which do you think would be the better choice? Which is more reliable? I know that it largely depends on the car's past, but still. What are the weak points, what should I keep an eye on while looking? Do you suggest getting one with an automatic gearbox or should I go for manual? As for reliability and running costs, is it a good idea to go for petrol instead of diesel? Do you think the cars I came up with are good, and do you think I can find one in good condition within budget? The BMW is RWD, does that make driving in winter more difficult?
Thanks,
Roland M.
Dear Roland M,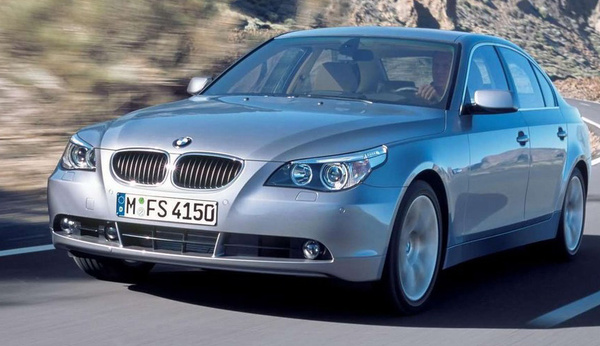 before you go premium, please have a long, good look at the price lists of parts and tires. They won't just cost a bit more than what you're used to, you're taking many steps up from the Swift. You should look out for signs of previous crashes, the state of the break discs and the tires, as those could set you back even a thousand Euro right away. More and more people are looking for petrol cars because of fear of the high-pressure diesel injection system going bust, and the petrol ones do not consume that much more than diesels, really. Their running cost would be about the same calculating with 15 thousand km a year, but of course that depends on whether you drive more in the city or on the motorway. You can certainly find a good car within your budget, but you might have to be patient as the ones for sale are mostly diesels. The RWD of the BMW is no real setback during winter, as their ESP system is good, and we generally do not have that much snow over here anyway. I would go for the BMW, an in-line six is an in-line six, and those engines are darn good indeed.
Yours,
your Friendly Car Dealer.
"Dear Friendly Car Dealer" is a regular column in the Hungarian edition of Totalcar Magazine. Our Agony Aunt has been trading cars for over 20 years and knows just about everything there is to know about used cars. Should you have any questions for our expert, please send your email to tcmagazine@totalcarmagazine.com
Dear reader, please like us whether you came here intentionally or not. We'll like you too!
Follow Us On Facebook!