If a Ferrari is not cool enough
Then the Maserati is for you
13/03/2014 07:35 |
|
Comments:
With their car named after the more famous of the two brothers who founded Maserati they even outdo Ferrari.
Back when then the Enzo was released, I couldn't come to terms with how Ferrari could name such a hideous car after the Commendatore. Fine, it was tops in every aspect, but the one thing it was lacking was that classic Ferrari elegance. Then last year the most beautiful Ferrari of all time was released and the company, having used up it ammunition by then, had no better idea than to call it La Ferrari. How would you feel about The Dacia, or The Opel? See? It was a strange creative decision that nobody seemed to understand.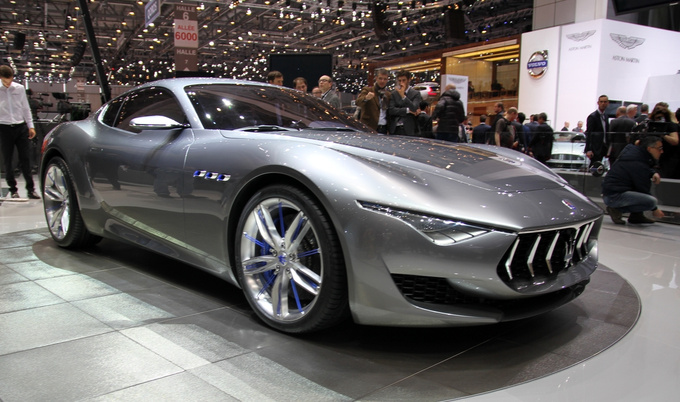 Now, here's Maserati and their way of celebrating their 100th anniversary: with the release of Alfieri, named after the more famous of the two brothers who founded the brand and made by Centro Stile. What a classy way of paying tribute! The Alfieri is exactly what the Maserati does best: a two-door coupé.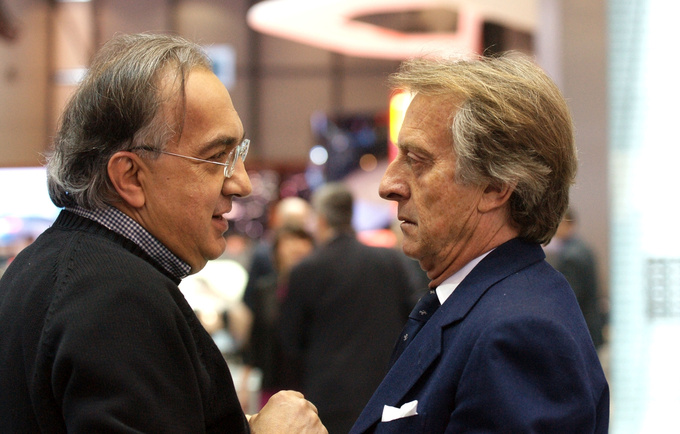 More precisely, a 2+2 seat coupé. It is built on the Grand Turismo's platform shortened by 24 cm, and just so you get an idea of how seriously you ought to take those 2+2 seats, the boot is basically the two back seats tipped back.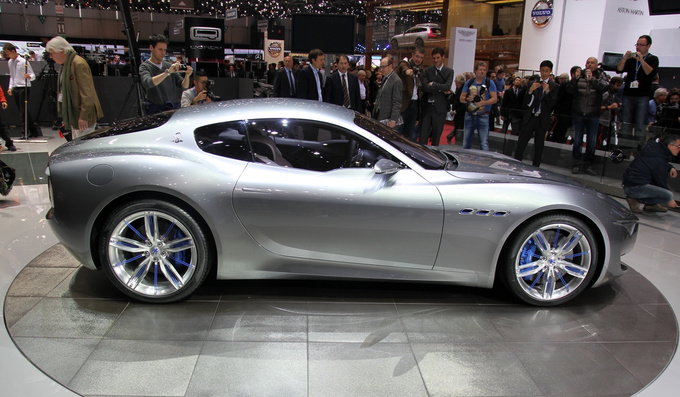 Of course nobody cares about that because the car is the epitome of the first 100 years of Maserati. Its proportions and measurements commemorate the race cars of the '30s, the side pods behind the mirrors are reminiscent of the side view of the Maserati A6GCS. The wheels, 21" in the front and 20" in the back, were machined from solid aluminium.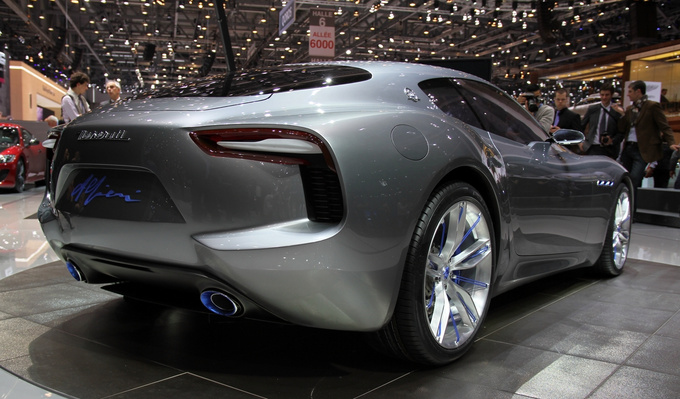 The Alfieri is 4590 mm long, that's 17 cm longer than an Astra, and is propelled by a 4.7-litre Ferrari V8 naturally-aspirated engine with 460 PS and 520Nm. The sound it makes is simply incredible. The company won't reveal what they have done to get it this way, only hint at the exhaust system not having too many curves. Try to imagine what it sounds like when such an engine fires up in the hall! Even Luca di Montezemolo and a twerking Heidi Klum would get blown away like tiny petrol molecules by the Italian V8. The Alfieri wears its name with pride. Take a long, good look, you might be looking at the next GT. BMW E46 or Alfa 159?
Dear reader, please like us whether you came here intentionally or not. We'll like you too!
Follow Us On Facebook!