Are you young? This is the Toyota you will own
The Toyota FV2
You don't even have to drive it if you don't want to, it drives by itself. If you want to have fun, you can control it with your body. Cool!
At the Toyota booth at the Geneva Motor Show it's all about the new Aygo. Well, almost. The company is obviously focusing on the youngest of consumers, the youngsters passing muster as first-time voters, having the power to decide in which direction the world is to turn although many of them hesitate at the moment whether or not to get a car in the first place. Hostesses looking like teenagers are mooching about the booth, there's a definite girl-next-door feeling in the air. What a tough position to be in.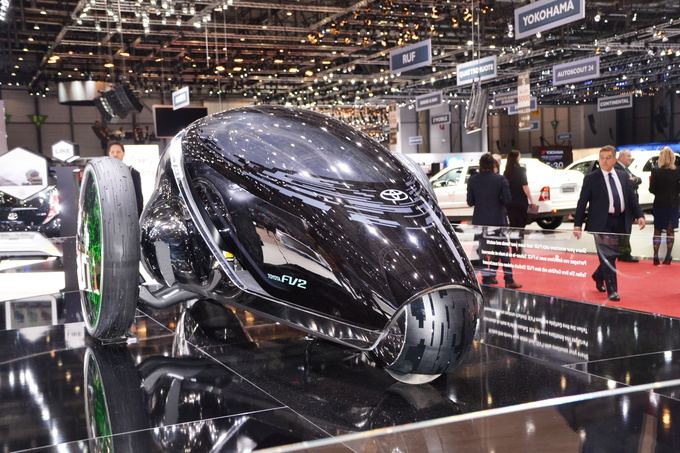 Anyone averse to driving at the moment may still own a Toyota one day, should the FV2 concept become reality. When out of use the 3 m long, 4-wheel capsule is quite flat, only 1m high, so a human being can't really fit in there. Nor can a combustion engine. It is probably propelled by an electric motor. Before use the top opens up revealing a kind of passenger compartment with just enough room to stand in during the trip.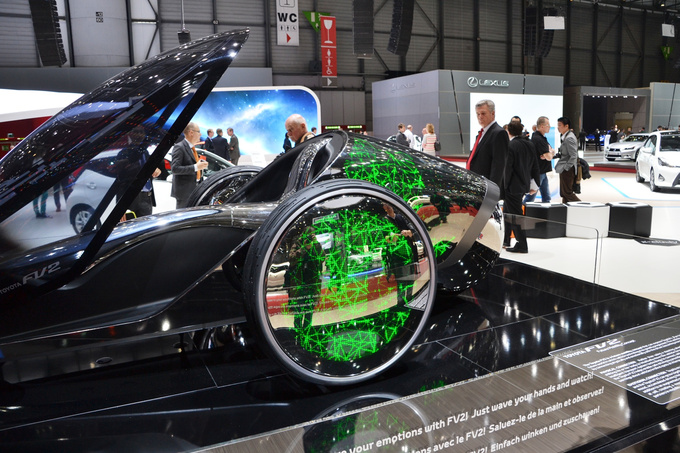 The FV2 recognizes its owner and asks for the destination, what's more, it is capable of reading non-verbal signs of humans, basically guessing what you want. Before the vehicle starts you need to give it your seal of approval, though, just in case. During the drive you can steer it into curves by the distribution of your body weight, like you do when riding a bicycle, and it certainly won't overturn as the supporting wheels on the sides turn inwards before returning to their normal position at the end of the manoeuvre. This function is already working on the model on display.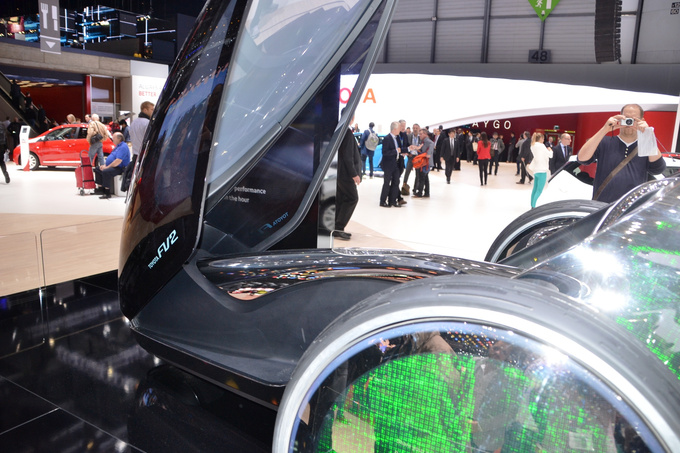 The idea of the FV2 may seem crazy, although the advances made in the field of artificial intelligence and the mapping of the functioning of the human brain may well make for an exciting future of the automobile industry. If not the FV2 as such, some of its technologies are sure to recur in some Toyota and Lexus models of the future, possibly in the next generation of on-board systems, navigation, and automatic driving-aid systems.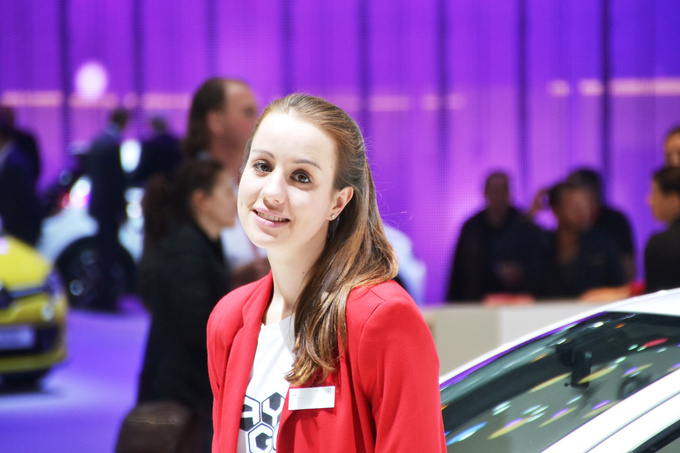 Dear reader, please like us whether you came here intentionally or not. We'll like you too!
Follow Us On Facebook!