A 75% lap with Stig
The real Stig in a Quattro
30/03/2014 10:30 |
|
Comments:
The real Stig scaring the hell out of 200 journalists. In Walter Röhrl's rallye Quattro.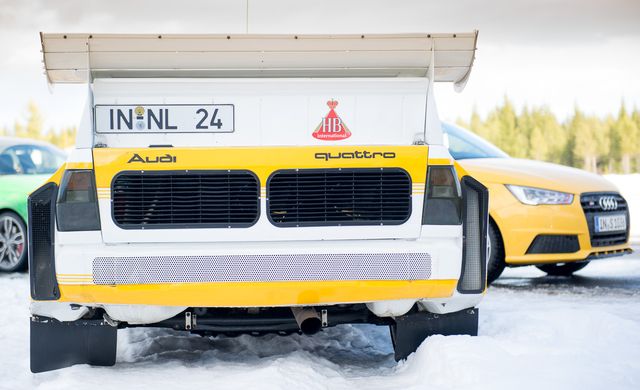 The organizers have come up with a great little activity to keep the journalists awake at the launch of the new Audi S1. What services do they bill Audi for in such cases, I wonder? Scaring the hell out of 200 journalists, tax-free?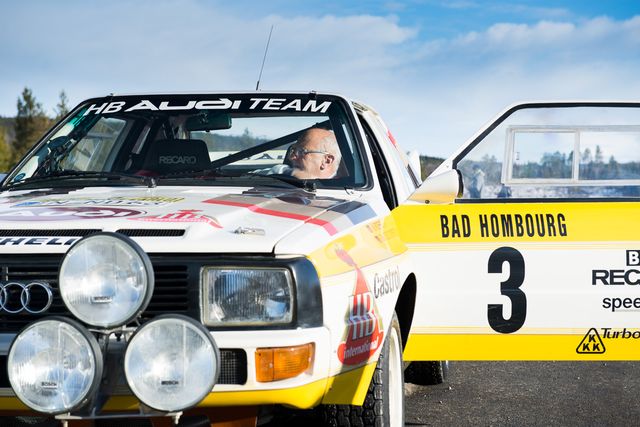 While Stig was warming up the engine of the S1, we were asked who would go first doing what. We could choose between hooning the (new) S1 on the track drawn on the frozen lake, or take the S1 for a spin on public roads, or do the same with the S3 cabrio. Or, and at this point I had already started to move slowly towards the desk, you can register to be taken for a ride by Stig Blomqvist in an original S1, no replica with Walter Röhrl written on it. I was the first to register, although I don't know why I was in such a hurry, as Stig Blomqvist is obviously capable of finishing any lap with exactly the same lap time. But the quality of the track could become worse as the day goes by, or Stig could change his mind and suddenly refuse to drive any more of us monkeys, so perhaps it was a good idea to get registered in time.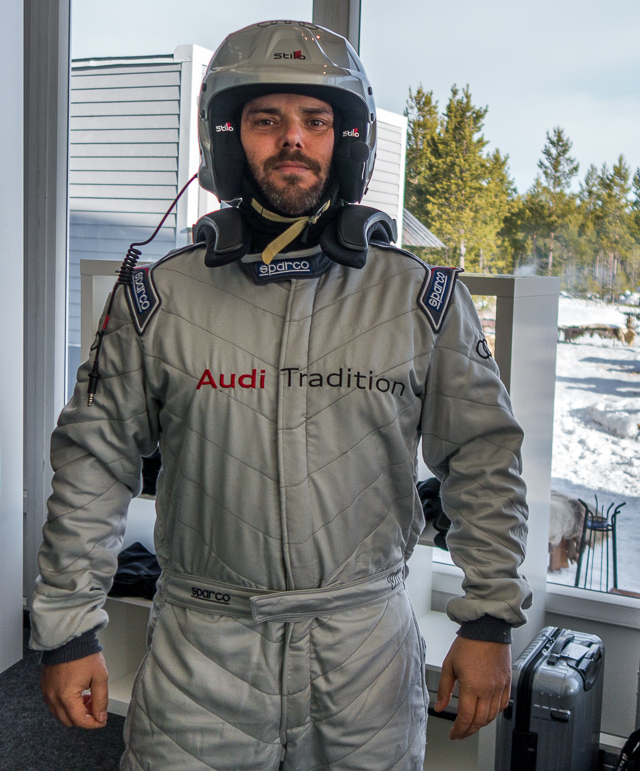 In a changing room I put on the incredibly warm overall (which I have no idea how Stig manages to wear all day long), then the balaclava, the helmet, and the HANS. I was hot before I got in the car. Blomqvist looked perfectly comfortable having coffee wearing the outfit earlier the same afternoon. Anyway, I got in and was strapped. Although I had asked if the camera was rolling several times we still managed to miss the beginning of our conversation where I ask Stig if he would recognize himself merely by his driving style in the old rally videos if there were no stickers on the cars.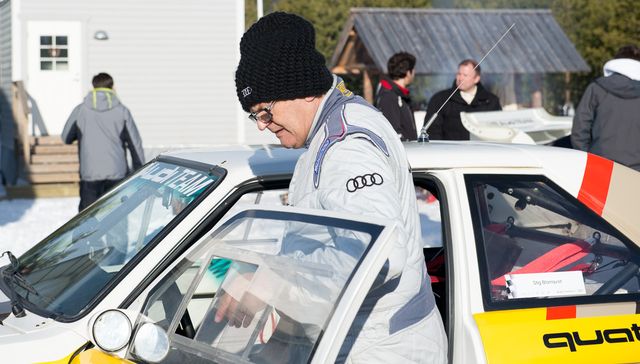 I didn't quite know what answer to expect as I know nothing about rallying, but I reckoned it was an easy question. I even posted it afterwards on my Facebook wall, asking the commenters to guess the answer. Nobody did. Stiq Blomqvist hummed and mulled it over, or at least I think he did as it's hard to tell via intercom in a 30 year-old race car, then said he probably couldn't even tell himself apart from Walter Röhrl, let alone Michelle Mouton. Even though Stig became world champion driving this car.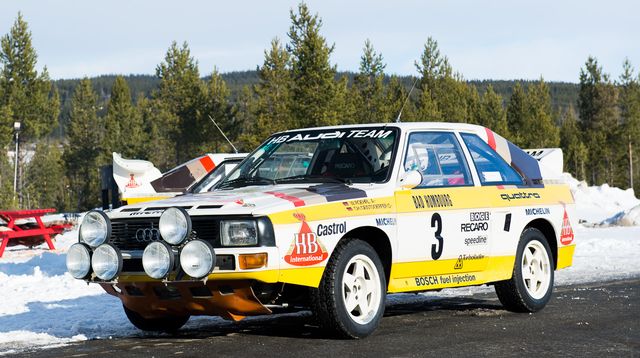 It's loud, it hawks, screeches, yowls and clicks. It's loud, but not in a way that makes you want to compliment on the five cylinders. The production SportQuattro built for homologation was a thousand times better, and not only because I drove it and nobody told me to take good care of it. When we returned everybody wanted to know if I had wet my pants. No, unfortunately. But I would have loved to. The 68 year-old ex-world champion drove in a pretty relaxed manner. When I asked him how he would rate his performance compared to his racing speed, he gave me a straight forward answer: 75%.
If you doubt this man is a living rally legend, here's a reminder what he's capable of.
As a bonus, let me show you two nice examples of Scandinavian design. The first one is proof that the Swedes, much like the instinctive design genius Italians, attain a higher aesthetic quality by not fussing over looks.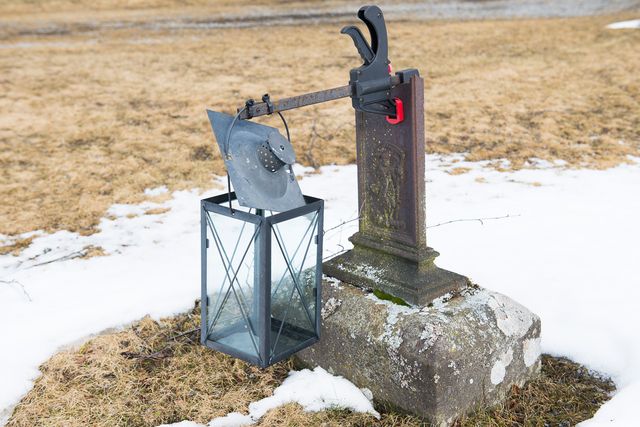 A tea light holder in the cemetery of the church of Rödön.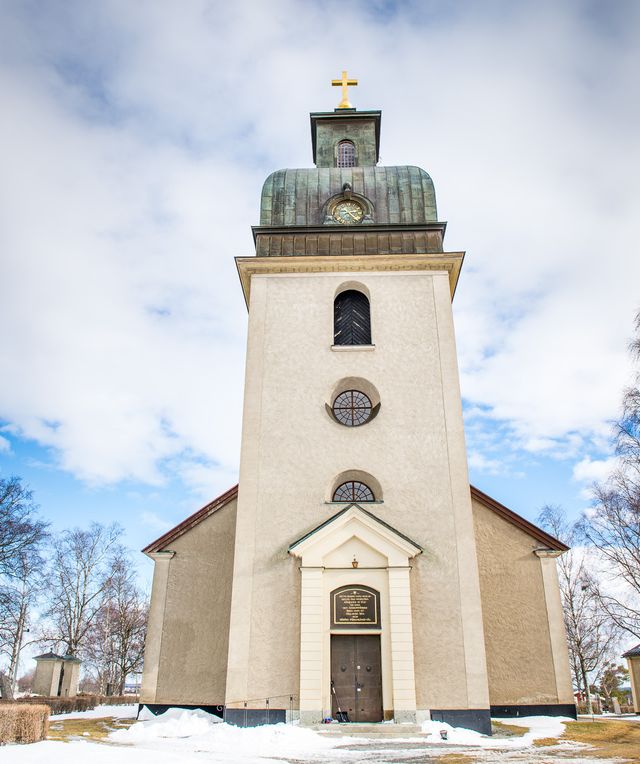 The church of Rödön.
And for the fans of the original Quattro and Stig Blomqvist here's a gallery of pictures taken on the scene by Audi's photographers. Lust click on the picture below to view the full gallery.
Dear reader, please like us whether you came here intentionally or not. We'll like you too!
Follow Us On Facebook!