How low should you go?
Nissan Silvia vs. driveway
15/06/2014 10:47 |
|
Comments:
Up to a certain point, the lowering of a car can be useful. Beyond that it's pure nonsense.
The Nissan Silva S13  is one of the most popular cars for tuning these days as it's relatively cheap, has RWD, is pretty fast and can easily be made even faster, and spare parts are widely available. All of this means that the model often becomes a victim of inexpert home tuning.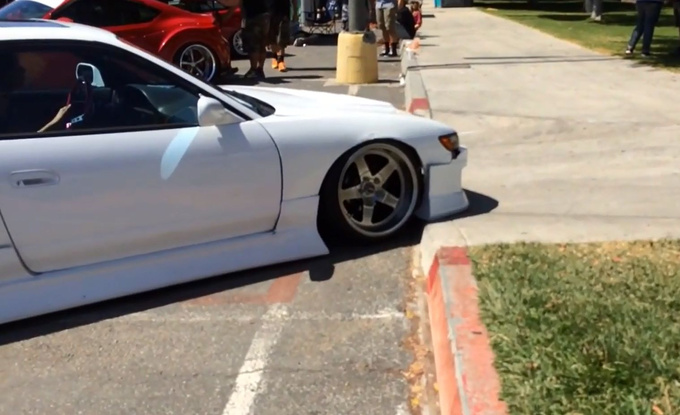 This particular car is a great example of how not to do it. Its owner has lowered it to the extreme, leaving no more than 4 cm between the body and the ground. In theory, that would do the car good as less air gets underneath it this way, the air drag becomes significantly lower and the downforce is increased. The only problem is that the asphalt tends not to be perfectly even and many basic manoeuvres carried out on a daily basis become a challenge. In this case it was driving onto a ramp that caused problems, tearing off both of the Nissan's bumpers.
The video was made in California, but the moral of the story is universal: think before you act.
Dear reader, please like us whether you came here intentionally or not. We'll like you too!
Follow Us On Facebook!