Alfa Romeo 4C crashed in Goodwood
Another rarity has been crashed into the bales of hay at the Festival of Speed.
The second day of the Goodwood Festival of Speed, one of the most prestigious annual motoring events featured a LaFerrari, a 918 Spyder and a Pagani Huayra, but the most memorable moment of the show was an Alfa Romeo 4C crammed with GoPro cameras crash into the bales of hay at the Molcomb corner, one of Goodwood's most difficult turns.
(Crash at 8:58:00) Although this festival is more about showing off and being seen than breaking lap records, speeding is indeed an important element and many a rare and expensive sports car have already fallen victim to the hay. This Lamborghini concept sports car was crashed last year, while this E63 AMG and this Gumpert Apollo met its fate at the 2012 event.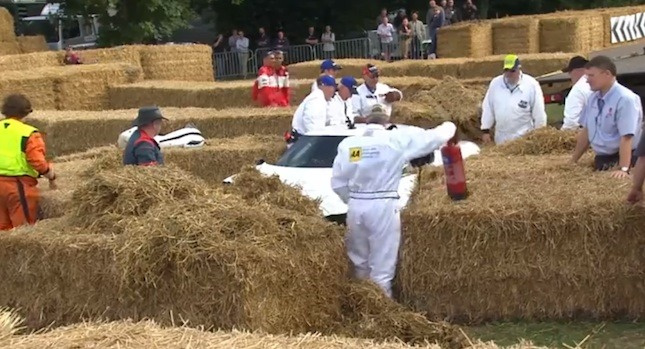 Featuring a 1.75-litre, in-line four mid-engine and RWD, the 4C was one of the most highly anticipated sports car releases of last year. While its 240 PS may seem rather slim in comparison with its acceleration from 0-100 in 4.5 seconds, one of the best features of this Alfa is its extreme lightness, weighing only 895 kg. Not surprising then that it did a lap time of 8.4 minutes at the Nordschleife last year, doing better than the Audi R8.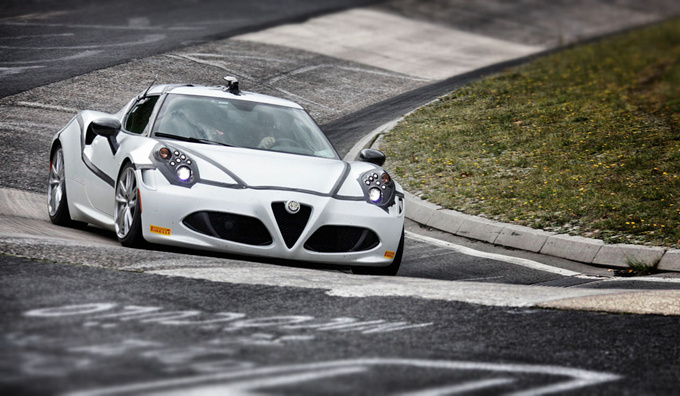 Dear reader, please like us whether you came here intentionally or not. We'll like you too!
Follow Us On Facebook!