The most brutal Tesla Model S ever
Tesla Model S by Saleen
The Model S to receive a look to match its performance by Saleen.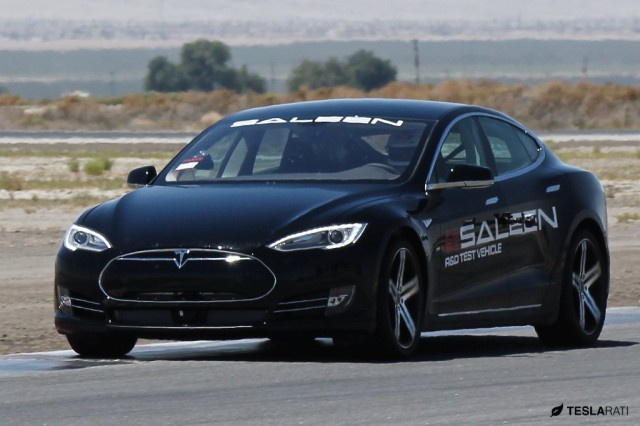 Two months after the presentation of the design the sporty-tuned Model S is already being tested by Saleen which has high hopes of the tuned electric vehicle.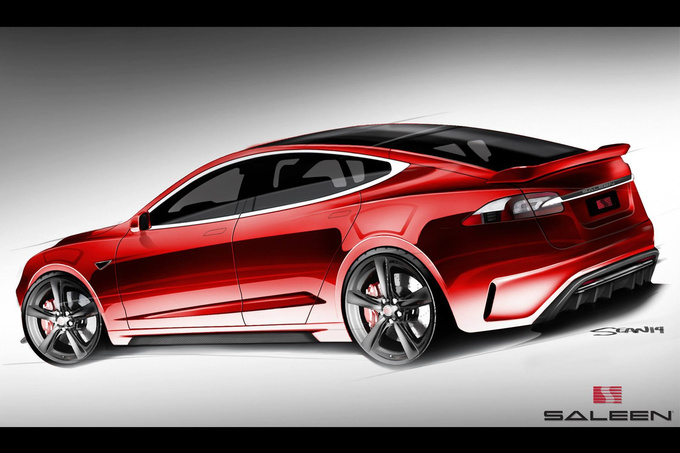 Giving the Model S the usual treatment for electric cars was out of the question. Tuning hadn't been a problem until electric vehicles meant Priuses, Leafs and similarly weak small cars, but Tesla made revolution by starting to mass produce its high performance electric cars. A Brabus version of the Roadster was made in 2008 already and alternative versions of the Model S just keep coming. Naturally, these projects are not about enhancing performance, tuning in these cases is aimed at other areas.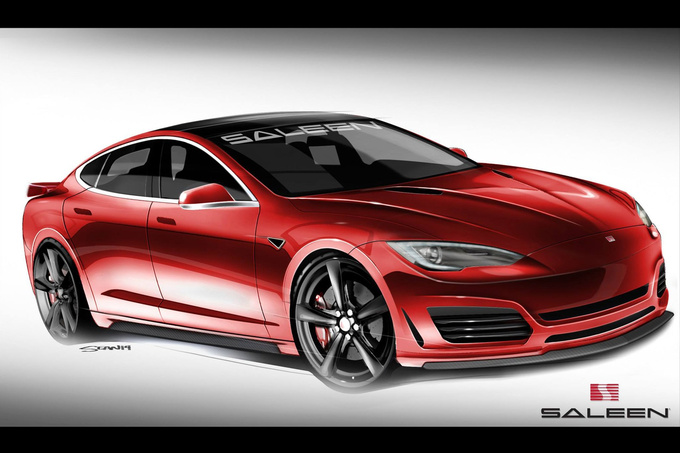 It doesn't show on the pictures taken during testing, but Saleen's Tesla is going to be sportier than any previous S. The aerodynamic package includes the usual; everything from the front bumper to the rear diffuser is getting the familiar treatment, and with its new elements it won't look awkward among fellow American muscle cars. The factory-made 416 PS version is pretty powerful already doing 0-100 km/h in 4.2 seconds, so it certainly won't be put to shame in that respect.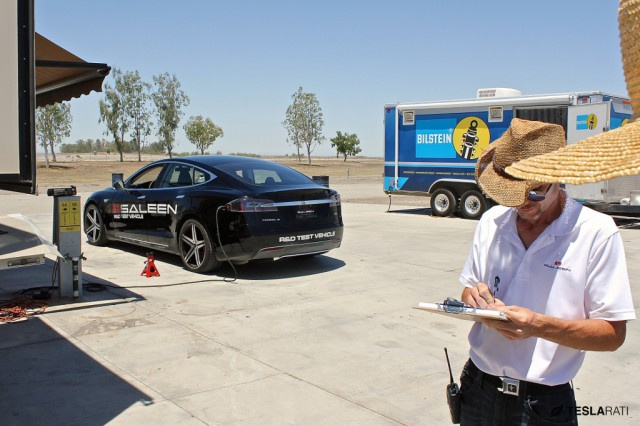 Although its power wasn't in need of enhancement, the driving experience has just become sportier by adding Bilstein suspension parts, the testing of which can be seen in the pictures. The bucket seats will be updated by leather and Alcantara upholstery, and the main design feature of the passenger compartment will be a contrasting red stitching. The price is expected to be revealed this summer.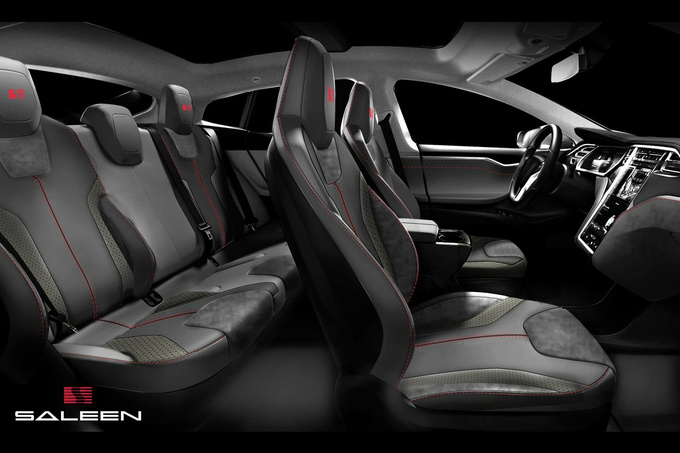 Dear reader, please like us whether you came here intentionally or not. We'll like you too!
Follow Us On Facebook!