A Ferrari-beating Porsche in the making
Porsche working on a new flat-eight
Porsche is to top up its sports car line-up with a new dream car. The aim is to give the Ferrari 458 a run for its money.
The 911 is a real legend, but its legendary 6-cylinder boxer engine in the back cannot compete with eight-cylinder supercars anymore. Not to say the 911 will be ditched, but a more expensive model is apparently already in the making. One that will feature an eight-cylinder mid-engine and could be faster than the Ferrari 458 and the McLaren 650S even.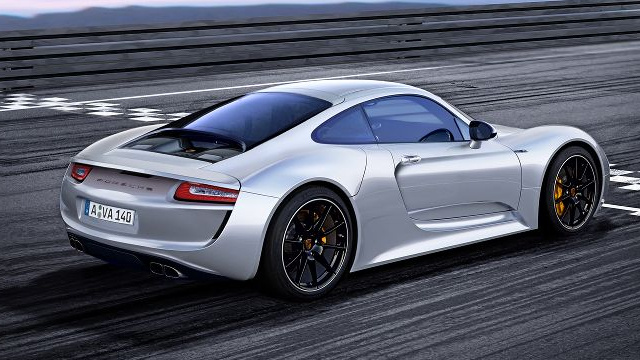 The design of the new model code-named 988 was, as far as we know, inspired by the hybrid super sports car, the 918. Cheaper solutions will be needed to keep the price at bay, though, which is why an aluminium structure will be used and the model will only be available with one kind of engine, although that will be no ordinary one. The eight-cylinder is rumoured to be a boxer engine, just like the six-cylinder of the 911, with a cylinder capacity of 4 l maximum. Four turbos, two in each row are said to push the output towards 600 PS, with a torque of 550 Nm.
Judging by the alleged 2017 launch date, the development is still in the early stages. The 988 is rumoured to be the forerunner of Porsche's new four-strong family of cars, with the sports car manufacturer using modular architecture, just as its parent company, Volkswagen has been doing for the past few decades. This means the designers develop panel elements that can be mixed and matched according to how powerful the car in the making is.
Dear reader, please like us whether you came here intentionally or not. We'll like you too!
Follow Us On Facebook!