Paying the fee of impatience
Buying a hybrid sports car from BMW – what a luxury. Especially if you're impatient. Be aware that if you can't wait, you'll be taken advantage of.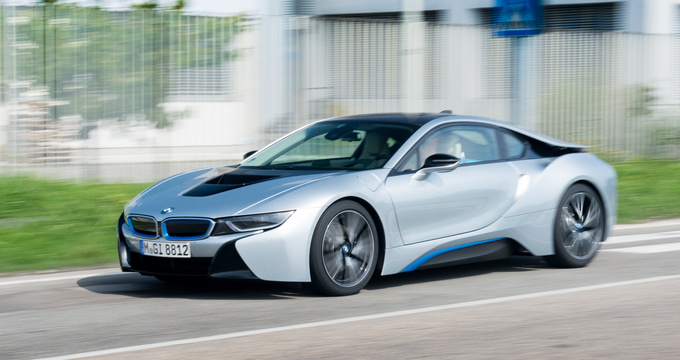 The BMW i8 no doubt represents the most advanced technology available. It has a carbon fibre structure, a powerful hybrid drive train and, a real treat coming from BMW, the shape of a real sports car. No wonder it entices many prospective buyers in the US in spite of its price of $135,700 (just under €100,000). But if you can't get your hands on an i8 fast enough, it will cost you even more as BMW now attach the Pure Impulse Worlds package to every one of its 2014 models whether you want it or not – setting you back a further 10,800 bucks (€7,940). The package includes stitched leather upholstery, headrests adorned with the i8 logo, signature black and blue brake callipers, and a number of other unnecessary odds and ends. Doesn't it look like this extra cost is more of a tribute which early buyers pay the maker than the price of a collection of half useful accessories?
This is nothing new, of course. Fans of the brand new, the expensive and the exclusive are often ripped off this way by the makers. The method thrives on the willingness of customers to shell out on the newest 'it' products to show off. More patient customers will be better off waiting till the hype cools off and the same car becomes available at list price. In the case of the i8, in 2015, probably.
Dear reader, please like us whether you came here intentionally or not. We'll like you too!
Follow Us On Facebook!