An overage pre-schooler
An interview with James May
17/07/2014 09:36 |
|
Comments:
James May has been co-hosting the world's favourite automotive television program, Top Gear, with Jeremy Clarkson and Richard Hammond since 2003.
Of course us calling him an overage pre-schooler is actually a compliment of the finest kind. We have never considered ourselves grown-ups either, although truth be told, the blokes from Top Gear have a much larger sand pit to play in. They can race against attack helicopters at their convenience, drive across Europe on a whim, build life-size RC cars out of real motor vehicles, and are generally envisioned driving hugely expensive supercars day in, day out. But that's all right, we love them for doing this because those are also our dreams they are making come true. On the other hand, being able to do that on a state-owned television channel means they don't have to worry about what advertisers, sponsors or politicians for that matter say or think about what they do. For that part we also hate them a bit.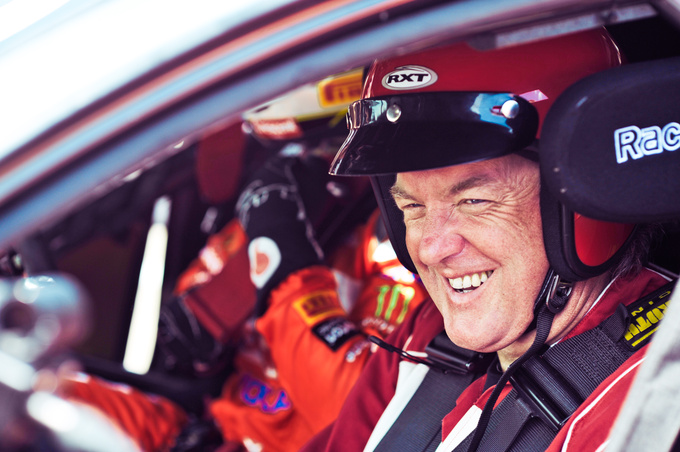 Because these rascals are genuinely popular throughout the world (the Guinness World Records book lists them as the world's most viewed documentary program in 2013, with the show reaching about 300 million viewers in 170 countries every year), they came up with the idea of a live show back in 2008. They basically do a live rendition of the television program, with wacky races and spectacular stunts in a stadium packed full of spectators. Their travelling circus came to Hungary on July 1st .
James May is convivially known as Captain Slow, so dubbed because of his less than speed-focused driving style. The name stuck, even though James has since driven a Bugatti Veyron at 407 kph, and subsequently did 417 kph in a Veyron 16.4 Super Sport. He received instructions on how to drive fast from no other than Mika Häkkinen.
May, like Clarkson and Hammond, is not a TG exclusive figure, he also does various programs of his own. One of these is James May's Toy Stories where he revisits his favourite childhood toys and introduces them to school kids who more often than not have absolutely no clue as to what he is talking about. While this may sound boring the show is actually as spectacular and wild as Top Gear, with May building the most amazing things out of these old toys – a bridge out of Meccano bits, a life-size LEGO house, a full scale racing track made of slot car track panels, or a humongous air plane model.
Our interview was less than ordinary. Because May was stuck in London we agreed on a telephone conversation. He did ring me at the agreed time except I was running late, still sitting in the back seat of a brand new Renault Espace, in the middle of the finest Parisian traffic jam. We ended up chatting for over half an hour (what a way to pass time while stuck in traffic) and touched upon a number of important issues, such as why he got fired from Autocar as a young and promising automotive journalist.
- I was responsible for editing our annual "Road Test Year Book" segment. It was a cumbersome, tedious job and at one point I thought I'd make the first letters of all the reviews, printed in red, spell out a sentence that read "So you think it's really good, yeah? You should try making the bloody thing up. It's a real pain in the arse." Nobody in the office suspected anything but as soon as the magazine was out readers started calling in, saying they have solved the puzzle and asking what the prize would be.
  - Top Gear is said to be produced with absolute disregard to the concerns and requests of car manufacturers. That is a bit hard to believe.
- As a programme of the BBC, our existence is not dependent on advertising income, so we have the freedom to say if we don't like something straight into the camera. What's more, as this production employs many people, the odd PR hissy fit doesn't get to us presenters at all, the complaints are dealt with on the level of producers and assistants. And one more important thing: we neither ask for, nor do we get discount on cars we buy for private use.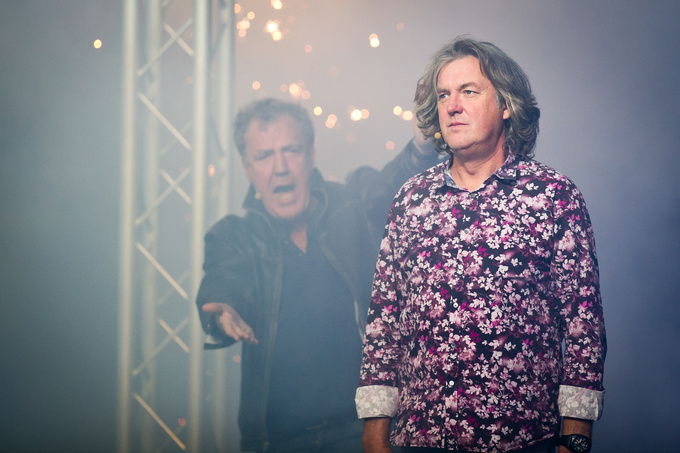 - Has the James May's Toy Stories series had an impact on the British toy market?  
- I don't have an insight into that but I suspect so. It was viewed widely on the telly as well as on the web, and the related book was also well received. So yes, I would think there were probably people who went and bought air plane models or a slot car track because of the show.  

Fans of Top Gear know that while James May owns a Rolls-Royce and a Bentley, he has this thing for the Dacia Sandero. He could hardly contain himself seeing all the Sanderos on the roads as they toured Romania, and while he could drive a Lamborghini what he really wanted was a Sandero. Then, when he finally got the chance to drive one, the car was demolished by a reckless lorry driver after only 30 minutes. Of course this was part of a show, so the accident was likely staged, and he could drive all the Sanderos in the world if he wanted to. Still I would have felt empty if I hadn't asked him whether he had the chance to drive the car more than that ill-fated half an hour.
-  Yes I did. It's a great little car. Nothing special, of course, being a Clio derivative, but it's a simple, honest car, just like its stablemate, the Dacia Duster.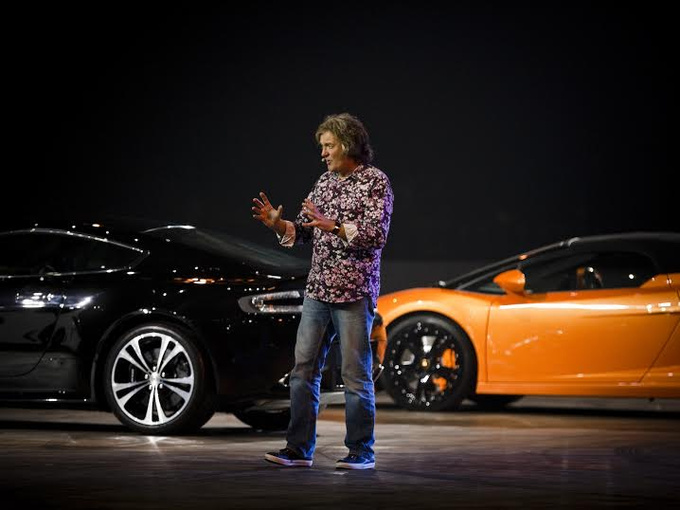 While he gets all the fancy and fast cars he wants, James May also has a profound appreciation for cheap, practical drives
- If all your cars, motorbikes, airplanes and magic carpets were gone, what would you buy  yourself on a budget of, say, 2000 quid?    
- I think it would be a Volvo V70. That would be a great choice. A friend of mine has just bought one for about that kind of money, the car has something like half a million kilometres under the belt. These Volvos are nice, they offer good comfort and plenty of space for the dog and groceries. But I would stay away from diesels, I much prefer petrol engined cars.
- I was expecting you would choose a nice classic car, maybe a hot hatch of yesteryears?    
- Oh no, vintage cars are full of trouble. Fix this, replace that, you don't see the end of it. But these modern cars are a great choice for everyday driving. 
Dear reader, please like us whether you came here intentionally or not. We'll like you too!
Follow Us On Facebook!