Radioactive Japanese cars quarantined in Kyrgyzstan
Radioactive used cars
Three years after the Fukushima nuclear disaster radiation contaminated cars are surfacing in Central Asia.
The worries over the long-term impact of the 2011 nuclear disaster of Fukushima were not quite groundless, it has turned out. Three years after the earthquake, the following tsunami and the subsequent meltdown of the nuclear reactors, an alarming number of radiation contaminated cars are still surfacing in Central Asia, many of them bound for export.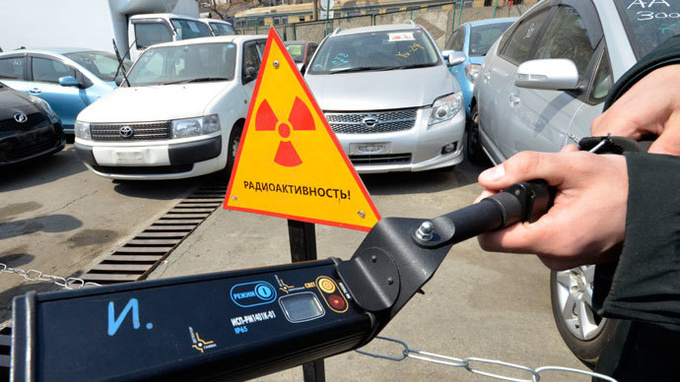 In Kyrgyzstan, a Geiger counter might come in handy if you want to buy a car these days. News just broke that 70 cars found to have increased levels of radiation have been amassed at an impound lot in the capital of Bishek. The levels of radioactivity detected in these cars have not been disclosed and may vary from car to car.
The radioactive cars generally make it to the country through dealers importing used cars, often driving them over the border of neighbouring countries to escape radiation checks. Although in some instances Japan was willing to take a number of contaminated exported cars back in the past three years, the future of the 70 quarantined vehicles is uncertain. According to Tolo Isakov, director of the Disease Prevention Department in Bishek, as Japan refuses to accept them it's now up to the local authorities to deal with the situation and decide whether to scrap them or not. 
The problem, of course, is not exclusive to Kyrgyzstan. In January, 132 radoactive cars were turned back at the Russian port of Vladivostok, many thousands of kilometres away, and god knows how many vehicles might have escaped screening. Some of them could have made it all the way to the Caucasus, but as they're mostly right-hand drives, they probably won't make it to Continental Europe. 
Dear reader, please like us whether you came here intentionally or not. We'll like you too!
Follow Us On Facebook!