The ultimate Veyron: the Ettore Bugatti
Bugatti Veyron Ettore Bugatti
10/08/2014 10:05 |
|
Comments:
The last model of the limited edition Legend series pays tribute to company founder Ettore Bugatti. And it is smashing.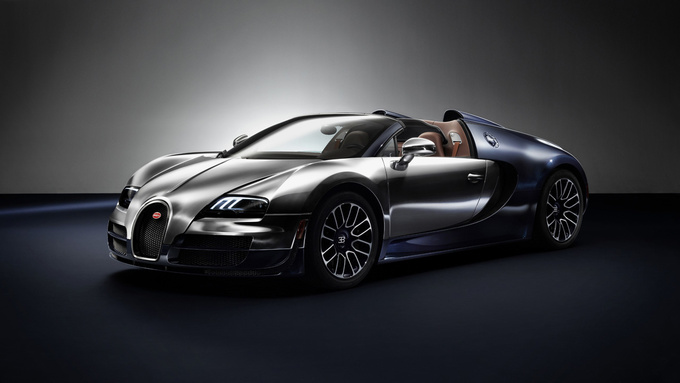 The most expensive brand of the Volkswagen Group has introduced the final one of its six-part Les légendes de Bugatti edition named after the legends of the brand's history. After the Jean-Pierre Wimille, the Jean Bugatti, the Meo Constantini, the Rembrandt Bugatti, and the Black Dress, please give it up for the cream of the crop, the Ettore Bugatti edition.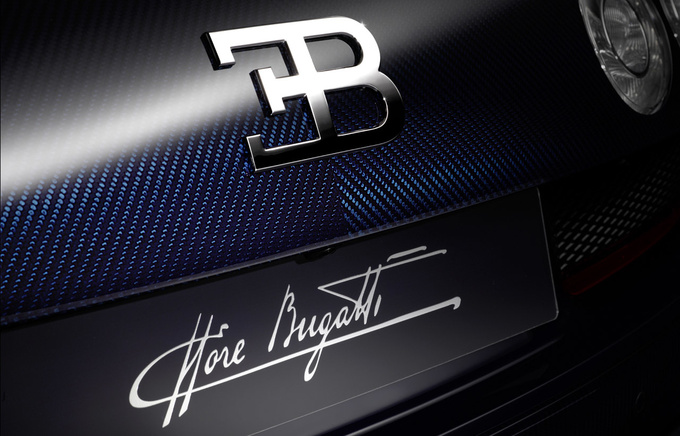 The final Legend named after the company's founder will be as exclusive as they come with only three cars ever to see the light of day. Based on the Veyron 16.4 grand sport vitesse and powered by a 8.0-liter quad-turbo w16 engine, the Ettore will hit 0 to 100 km/h in 2.6 seconds and have a maximum speed of 408.84 km/h.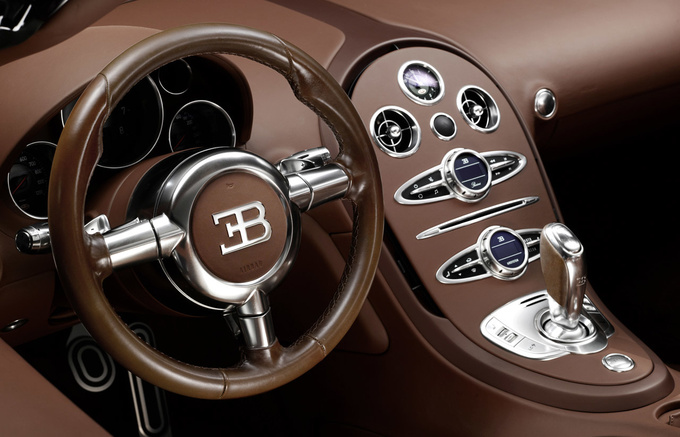 The spectacular carbon body exterior of the hand-crafted gem will be based on 1932 type 41 royale. For the first time the entire front and side panels will be made of hand-polished, clear-coated aluminium, while the vehicle's rear panels and A-pillar trims will be made of dark-blue exposed carbon. The obligatory signature of Ettore Bugatti will be located on the backside just below the logo, while the car's polished, diamond-cut wheel rims designed specifically for this vehicle will be carrying the initials EB. The interior of the car will be no less spectacular featuring two types of brown leather tanned for six months, blue fibreglass, polished aluminium surfaces and grey blue plastic similar to the back panel.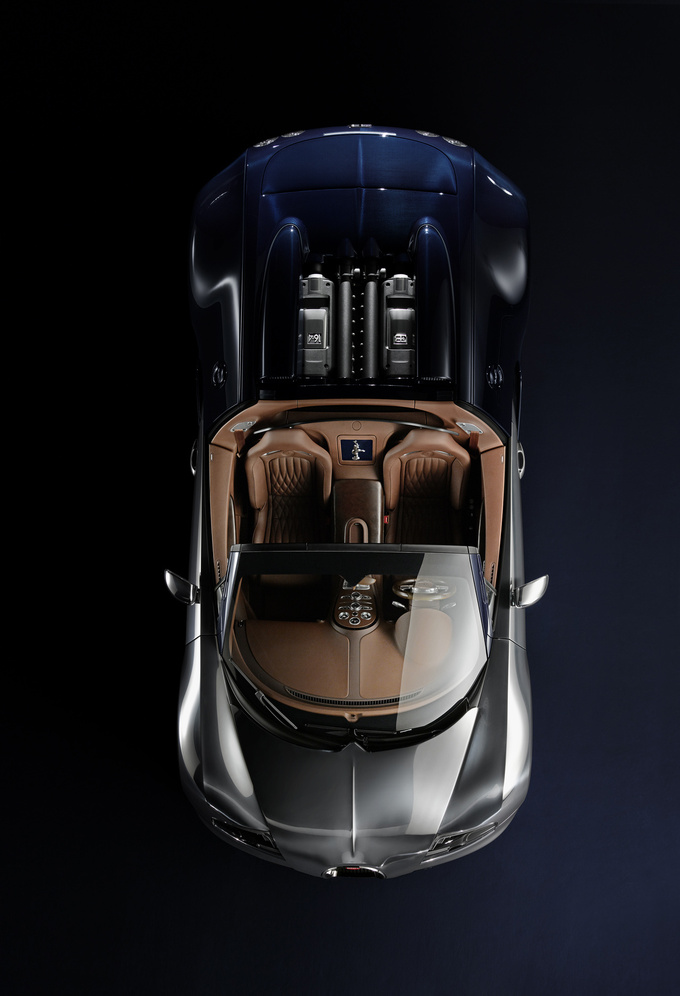 The Ettore Bugatti will be priced at €2.35 but will probably sell out in a flash anyway as the three cars fill three of the last 15 slots before the Veyron retires for good.
Dear reader, please like us whether you came here intentionally or not. We'll like you too!
Follow Us On Facebook!