Welcome to the Hotel Transporter
The Bulli Camp in Soltau
12/08/2014 10:38 |
|
Comments:
VW T2 fans and nostalgic flower power kids, there's a brand new place for you to congregate.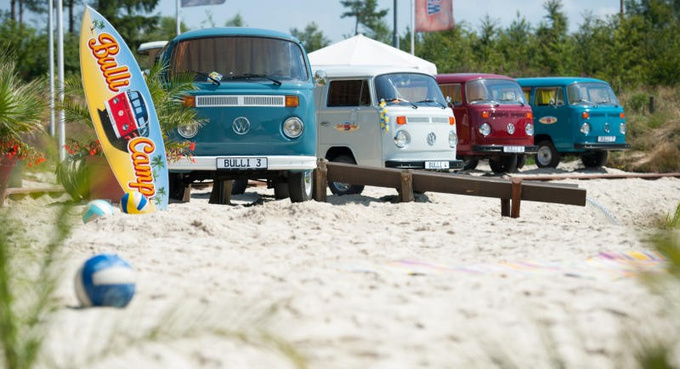 If you're after a bit of '60s-'70s flower power hippy nostalgia or have simply been fortunate enough to be born much later and would like to get an idea about what the era was like, there's a brand new place for you to go.
Heide Park in Soltau, Germany has just opened a brand new division within its monstrous holiday camp that should please nostalgic VW fans, retro lovers and surfers alike. The Bulli Camp, which debuted this July is a site located on a tiny strip of sandy beach around an artificial lake, supposedly conjuring up the atmosphere of '60s and '70s summer holidays spent camping in VW vans.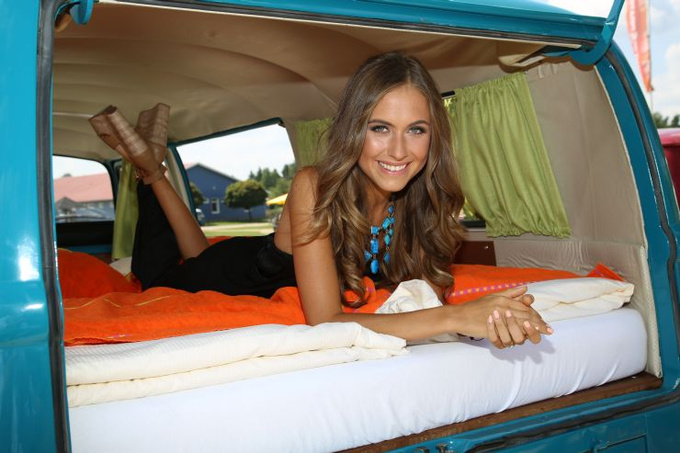 The camp gives you a chance to relive -or finally experience- the happy hippy vibe by staying in one of its seven VW T2 buses, nicknamed Bullis in German, parked on the beach. They have all undergone a special overhaul and feature a double bed, a lamp, an electric socket, and even heating. Everything the buses have been fitted with from curtains to mattresses are original pieces from the era evoked – apart from a central stereo player with an mp3 and a smartphone port, but you might be able to forgive that.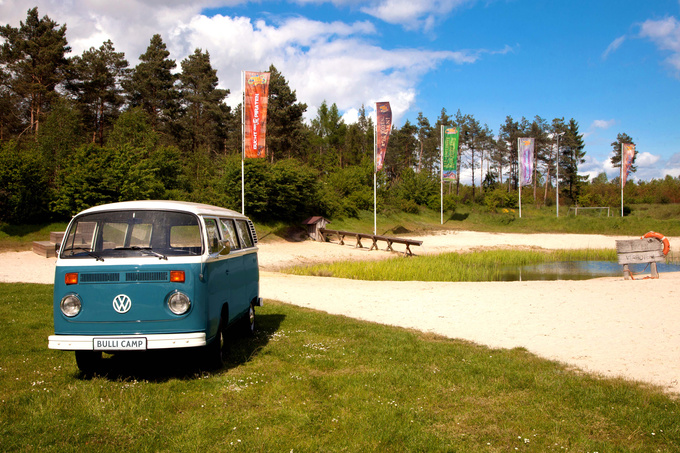 The price of the all-inclusive stay is €169 per night for two persons and includes access to the main Heide Park Adventure camp and several sports facilities, plus breakfast and dinner at the restaurant, the Frittenbude or the Grillhaus. By the look of things you'd be better off grilling your own Bratwurst by your Bulli on the beach '70s style, making noise with your neighbours, though. The place does look a bit dreary in the very few photos that have made their way to the internet and seems to rely heavily on the partyability factor of the guests. You may just have a more authentic experience renting an original VW T3 camper van at places like this which will take you and your posse anywhere you please.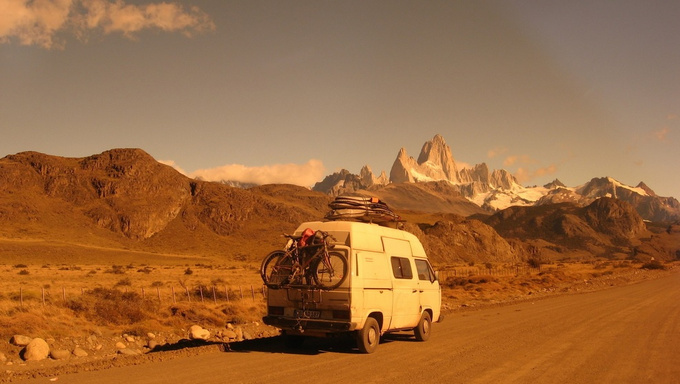 Dear reader, please like us whether you came here intentionally or not. We'll like you too!
Follow Us On Facebook!