This is how you fool your Merc
Hacking the lane-keeping assist
16/08/2014 12:04 |
|
Comments:
All you need is duct tape and a can of soda. And a large portion of stupidity.
In a sense the current Mercedes S-class represents the top of motoring. Its accessories for increasing safety and convenience are among the best the industry can offer. But even this technological juggernaut on wheels can be fooled, and in a ridiculously simple way, actually.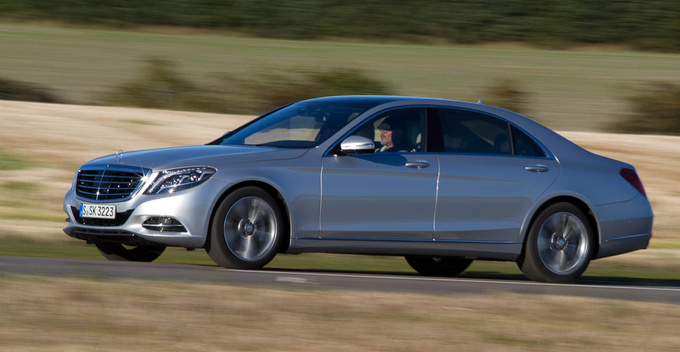 The lane-keeping assist is able to keep the car on the road in case the driver for some reason does not. As driverless cars are still banned in most countries, from time to time the system checks if the driver has their hands on the wheel. The sensor watches the weight of the hand, and if it senses nothing, simply switches the system off. The man in the video uses a simple trick to fool the sensor: he counterweighs the wheel with a can of soda, making the sensor believe the driver's hands have a firm grip.
It's a fun experiment, but let's hope nobody will seriously make a robot pilot of the lane-keeping assist this way.
Dear reader, please like us whether you came here intentionally or not. We'll like you too!
Follow Us On Facebook!