Bugatti Veyron arrives at the dealership
Wrapped up Veyron
Watch a limited edition L'Or Style Vitesse and its entourage arrive in San Diego.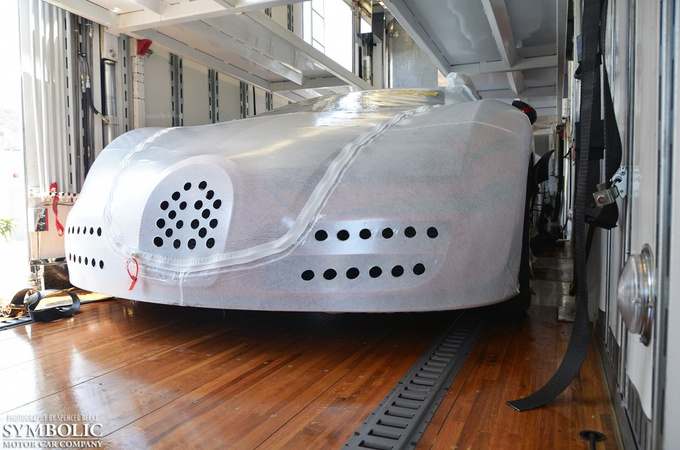 This Bugatti has travelled all the way from Molsheim in the North-East of France to hot and dry San Diego on order. Its first metres on American soil were supervised by a professional team and recorded, too.
During the 9 years Bugatti Veyrons have been made, less than 400 cars were sold. To uphold interest the company has been releasing very limited series models for some time now, like the black-red Veyron L'or Style Vitesse, which is seen arriving at the San Diego dealership in the video. The price? $3 million. No wonder it wasn't transported on an open trailer in order to avoid accidents like this.
Dear reader, please like us whether you came here intentionally or not. We'll like you too!
Follow Us On Facebook!