All hail the French farmer!
Recycling an old V12
A 12 cylinder diesel sewing machine?
To me this is the video of the year so far. I know, it's not new, but I've only just run into it. It's a case of the kind of good, honest DIY that you expect from an ingenious farmer who, of necessity, is competent in everything.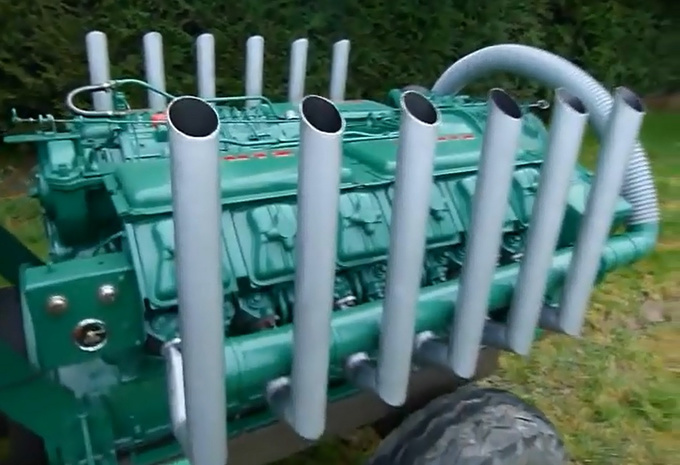 Because what do you do if you have a 19,000 ccm, V12, air-cooled Deutz engine wasting away in the attic? You fit it with wheels, tie it to the tractor (hey, you've got to make it move somehow), and start it now and then.
What to do with a 200 PS engine making an eerily beautiful sound? Make it drive a sewing machine, what else! Magnifique! Chapeau! 
To top it all off, there's the overactive terrier that won't cool down until the flywheel breaks its jaw. Have I already mentioned how much I love this video?
Dear reader, please like us whether you came here intentionally or not. We'll like you too!
Follow Us On Facebook!