When a sports car rams you
How to lift an Audi with an Audi
Here's why sports cars are not for everyone. You need to know where the brake pedal is.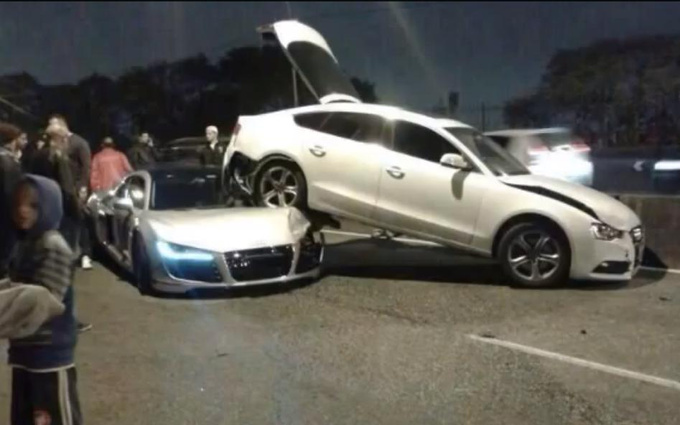 This recording was made in Brazil, but the accident could've happened anywhere, really. Judging by the recording  the driver clearly underestimated the speed he was driving at and turned his Audi R8 into the world's most expensive car jack.
The car doesn't seem to have been damaged much, but you never know with cars like this; having any hidden injuries repaired can cost and arm and a leg, too. Like a deformed aluminium chassis frame.
Anyway, do you remember the other Brazilian Audi R8-video? You know, the one in which the driver of an R8 chased speedbikes doing speeds over 280 km/h on the motorway?
Dear reader, please like us whether you came here intentionally or not. We'll like you too!
Follow Us On Facebook!