AMG GT: the Mercedes to rival the Porsche 911
The new AMG GT
10/09/2014 09:27 |
|
Comments:
The new sports car will be available in two variants. Gone are the gullwing doors, but in return the cars will come at a much better price.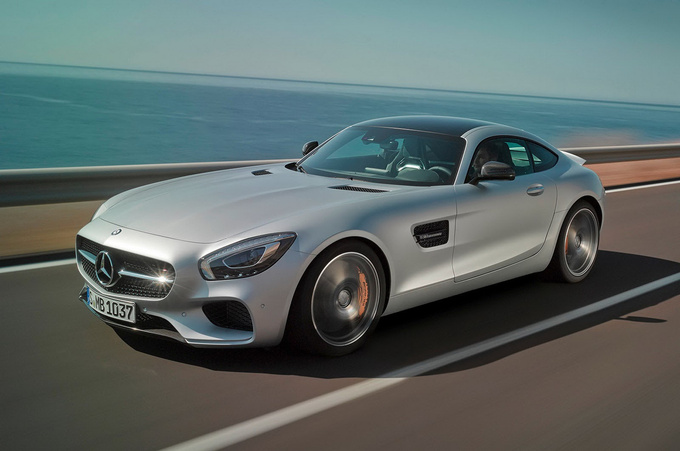 This is the third time Mercedes attempts to crack the sports car market and this time they're doing it by launching a cheaper and less hard to get model. The AMG GT is obviously intended to rival the Porsche 911, and do so at a much better price than both the SLR McLaren and the SLS.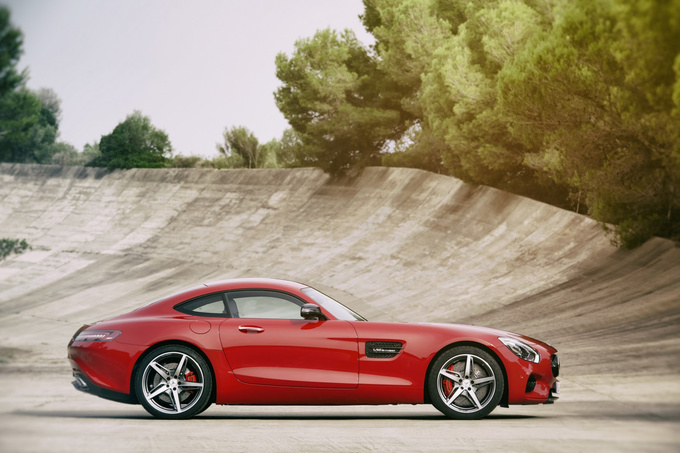 The AMG GT incorporates both the classic proportions of the Mercedes 300SL and the current style of the brand. While we wouldn't say it's better than its predecessor, it certainly turned out alright and will probably look even better in real life, which is often the case with the Mercs of today do. It has lost one of its characteristic features, though: the gullwing doors are gone, but this probably only enhances convenience and makes for cheaper production costs.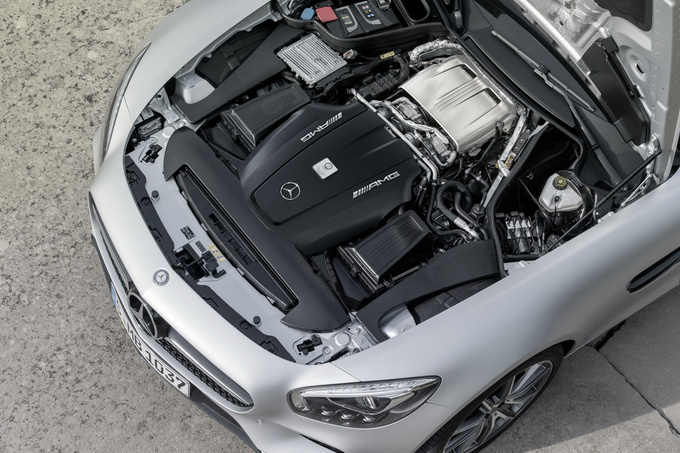 The car is based on the aluminium structure of the SLS but weighs much less, and its dimensions have changed, too. The GT is 110-140 kg lighter than the SLS. The weight loss was necessary indeed, as both versions of the 4-litre, V8 biturbo engine are less powerful than the old naturally aspirated 6.2-litre, 575 PS AMG. The standard version has 462 horses with a torque of 600 Nm, whereas the engine of the GT S has 510 PS and a torque of 650 Nm.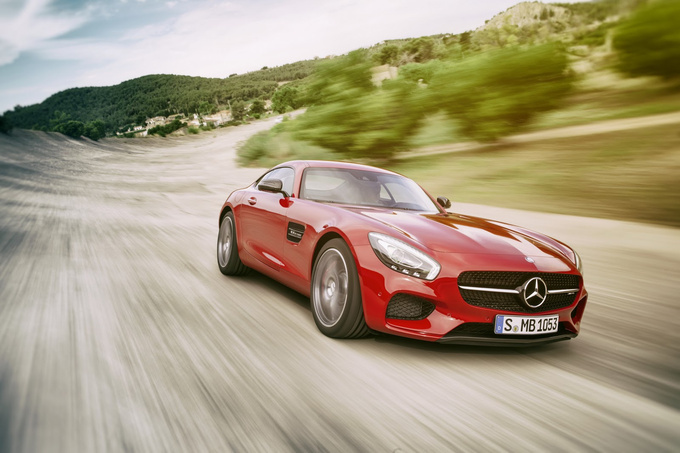 The GT is still very fast. The standard one does 0-100 km/h in 4 seconds and has an end speed of 304 km/h, while the GT S fares even better with 3.8 seconds and 310 km/h respectively. This is not the only difference between the two variants, though. The more basic GT was fitted with a mechanical limited slip differential, while the GT S received an electronically controlled one, and the latter model has larger brake discs, wider tyres, and active shock absorbers with three different settings. Some extras, like the ceramic brakes are only available at an additional charge for both models.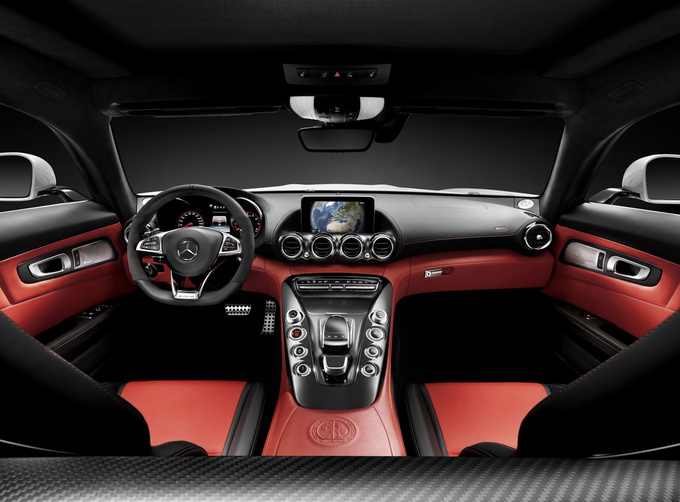 The price of the two models has not yet been disclosed, but is rumoured to be about half of that of the SLS. We expect to find out more at the Paris Motor Show where the new sports car will be introduced.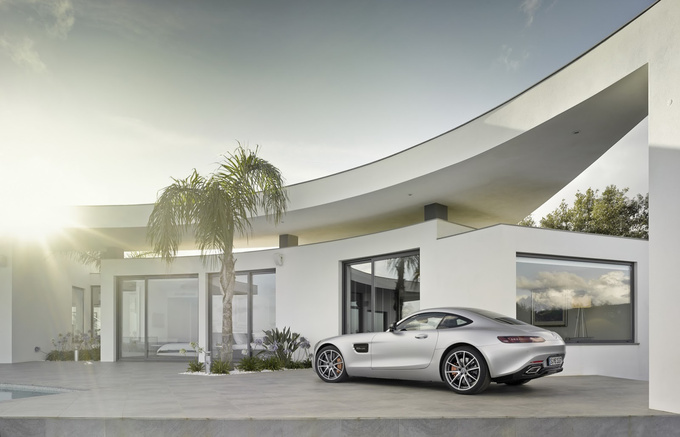 Dear reader, please like us whether you came here intentionally or not. We'll like you too!
Follow Us On Facebook!