Stealing the same Ferrari twice
A real Ferrari-maniac
The second time it was stolen from an impound lot. And the thief didn't even bother hiding it.
Very few car thieves can boast of having stolen a Ferrari which is understandable given how small the demand for stolen Ferraris is. A Californian car thief didn't seem to mind that, though, and stole a 458 Spider at the end of August. Twice.
Although you'd expect more caution from someone who had done time for drunken driving and car theft before, Earnie Hooks was caught driving the stolen 458 worth $250,000 at a simple DUI checkpoint. He managed to speed off then, although he had to leave the car behind at a certain point. Police soon found the abandoned Spider and had it transported to an impound lot.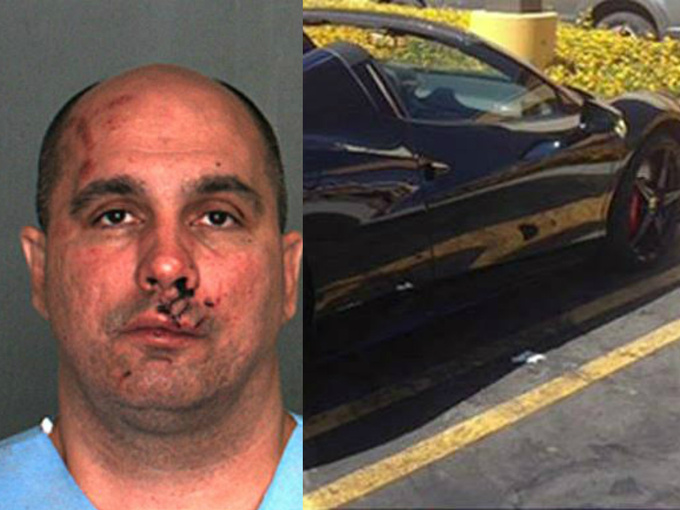 Hooks, it seems, simply couldn't do without the car and by next morning stole it again, this time from the impound lot. The 39 year-old thief enjoyed driving it for five days before being tracked down in Studio City, North of L.A. What did he do when police confronted him? He tried to flee, resulting in yet another comical scene. "This guy was running and he did not see the officer around the corner who had a gun pointed and ran right into it and fell. It's one of those things you wouldn't believe until you see it," police dept. spokesperson Martha Guzman-Hurtado said. 
Hook now faces several charges including unlawful taking or driving of a vehicle, receiving stolen property, burglary and outstanding warrants.
Dear reader, please like us whether you came here intentionally or not. We'll like you too!
Follow Us On Facebook!