Laws of physics - just ain't care!!
BJ Baldwin's crazy video
After watching this video three times I still had to press play again. I have never seen such insane jumps on public streets.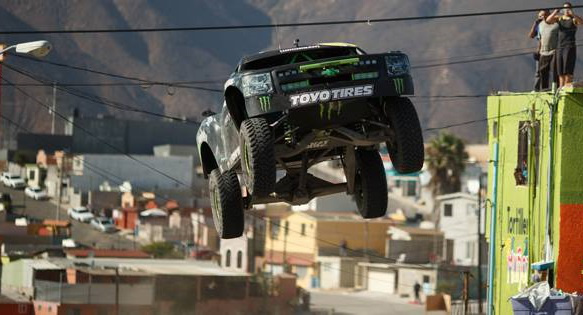 Ballistic BJ Baldwin's video, the Recoil 2 is fresh out of the oven and hot as the hottest chili. We have already seen footage leaked during the making of the actual movie and knew what his car was capable of, and now that the whole film is out it's clear that Baldwin's capabilities match those of the car: this guy drives like a mad man and has balls of Kruppstahl.
Dear reader, please like us whether you came here intentionally or not. We'll like you too!
Follow Us On Facebook!