A nasty accident at the drag race
Monster Chevy Bel Air totaled
30/09/2014 12:54 |
|
Comments:
The driver climbed back into the car through the windscreen after the seatbelt got ripped out.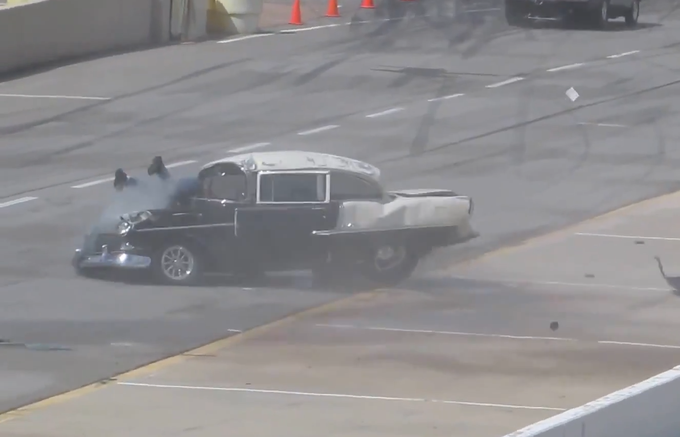 This is what it looks like when a heat of a drag race turns surreal. The video made at the Colorado Street Outlaws shows just why drag racing in a vintage car is a bad idea.
In the US anything goes under the label drag race. Even 50 year-old classics like the Camaro and the '55 Chevy in the video are allowed to race against one another. The crashed Chevy was driven by a local, Kelly Harvey, and before you start pointing fingers, he was buckled up, but the homemade belt simply got ripped out while the car was spinning and Kelly fell out through the windscreen like a rag doll. Unlike his car, he got away with minor injuries, though.
While watching the accident in slow motion one can only agree with a commenter: "Buckle up and make sure your seats and seat belts have good, solid mounting points."
Dear reader, please like us whether you came here intentionally or not. We'll like you too!
Follow Us On Facebook!