Pulsar to sports car
Paris Motor Show
07/10/2014 07:47 |
|
Comments:
Nissan is releasing a Nismo version of the family car Pulsar. There's just one little hitch.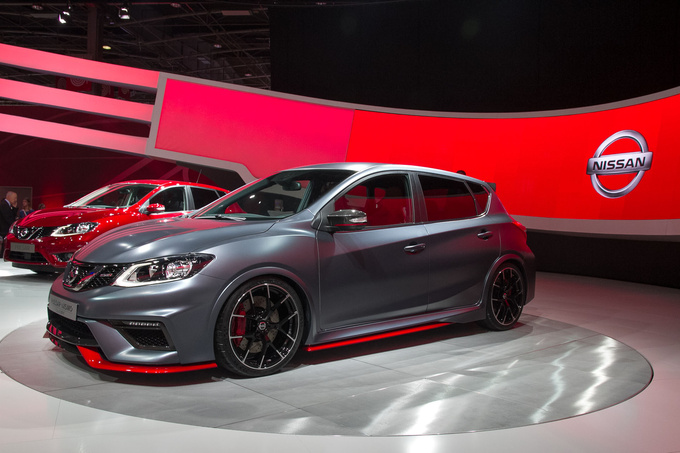 - Guys, let's make a smashing Pulsar!
- OK!
- And what kind of engine shall we put in it?
- Does it matter? We have plenty of time to figure it out.
This is how the jolly conversation must have gone which resulted in the decision to make a Nismo (Nissan Motorsport) version of the family car Pulsar.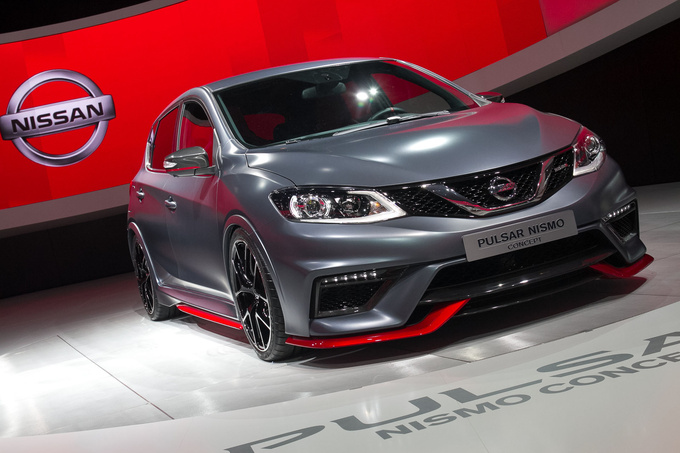 Then the designers set to work lowering the car to the extreme, drawing a red skirt, huge tyres, and almost just as big brakes on it, decided on using Alcantara upholstery on the sports seats and whatnot. Many critics have noted that the proportions of the Pulsar leave a lot to be desired, but it actually looks good lowered, although the harmony of the wheel arch and the wheel is passé. But never mind. And in matte grey, woohoo!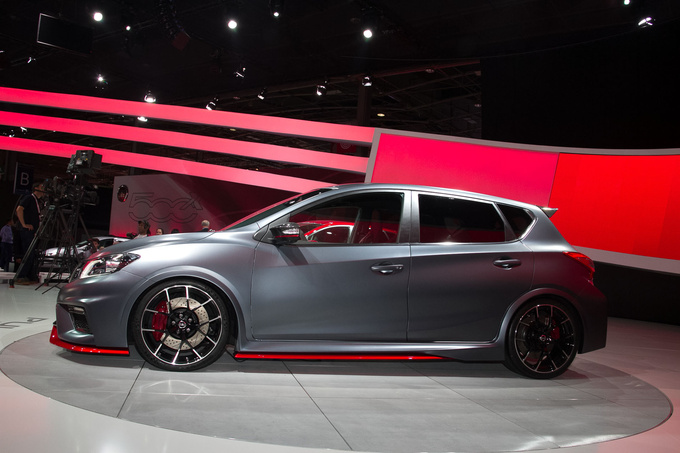 With this new look the rear diffusor which looked pretty awkward on the 115 PS model, especially as it was made of fake carbon fiber, actually looks funny. Somehow they managed to squeeze the 19" wheels with 235/35 R19 tyres under the car, too. And that's basically all that's been revealed about the car beside the fact that there a series version of it will definitely going to be made, albeit the engine it will be fitted with has not been decided on yet. There.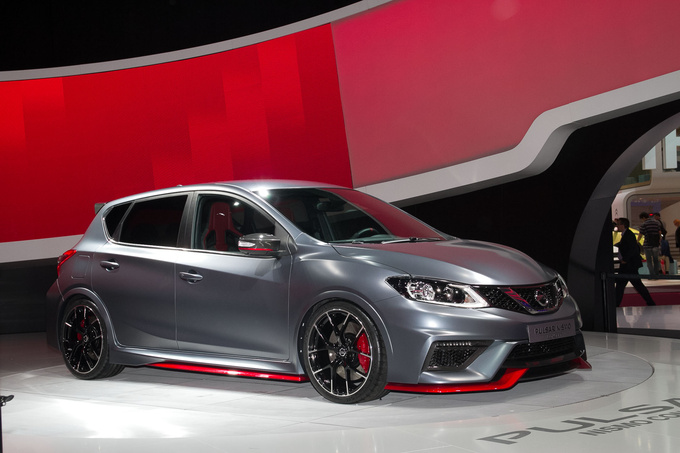 It's a funny version anyway that could only have popped out of a PR genius' mind, as the press release of the Nismo version is also about the optimized suspension. Now, it's pretty hard to make a suspension for a car with an unknown output and torque. I doubt they will use the 1.2 turbo petrol or the 1.5 diesel engine in such a model, but then there's also the 1.6 turbo petrol version which has been used in the Juke Nismo before. It would really be something if they used it in this model, too. We'd almost be surprised. It's still hard to image why the Nismo version would be included in a model focusing on practicality and who'd actually want to buy it, but leave that one to Nissan. One thing is sure, though: it looks surprisingly good. It's hard to discover the sports car hidden in the Pulsar, but Nissan's designers managed to.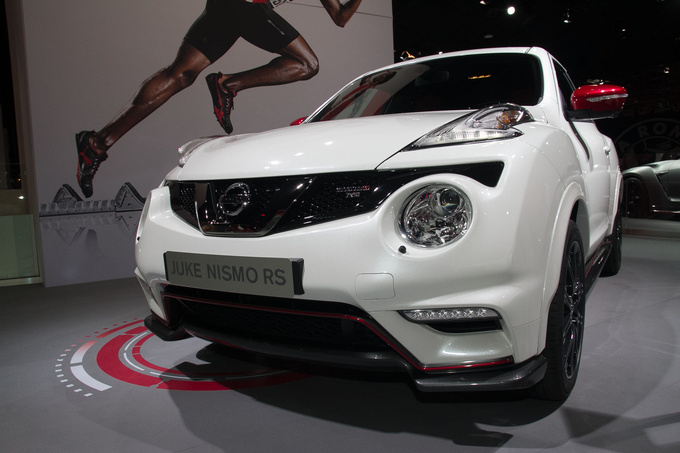 Speaking of Nismo, I have to mention one more version of interest: the Juke Nismo RS. With its 218 PS and a torque of 280 Nm its engine tops that of the Nismo version – the difference is 18 PS and 31 Nm. To make sure the FWD variant actually makes good use of this power, it has received a limited slip differential. The brakes have been modified, too, having 320 mm discs in the front, as opposed to the non-RS version's 296 mm. And I almost forgot to tell you about the red mirror covers.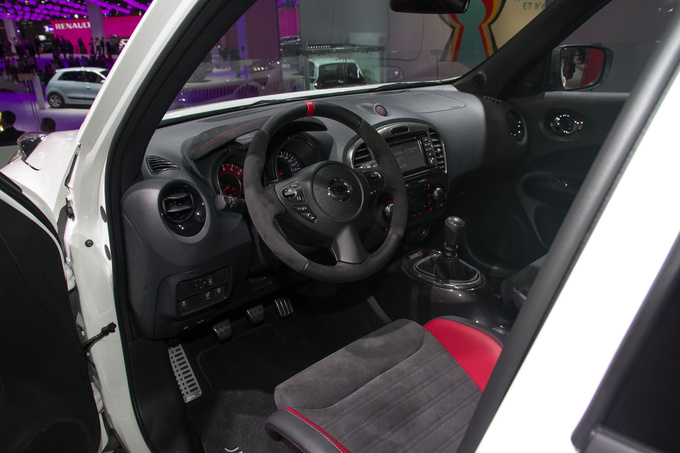 Dear reader, please like us whether you came here intentionally or not. We'll like you too!
Follow Us On Facebook!