I'm in a hurry, OK?
A spectacular stunt in Croatia
If a woman's in a hurry, what's a raised bridge to stand in her way? She goes full throttle and flies her car over it.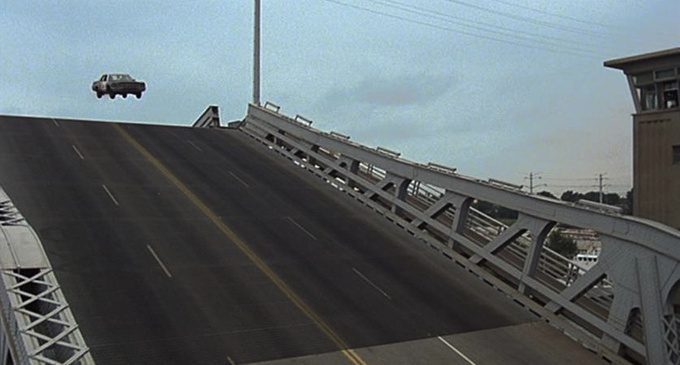 No, this isn't a scene from an action movie. It happened on an average weekday in Tisno, Croatia.
The heroine, a 58 year-old woman passed a red light and drove on towards the bridge at a
speed of about 80 km/h, according to witnesses. People were shouting and gesturing to stop her, but it was of no use. She went full throttle and flew her car across the bridge which was raised about 8 feet at the time. "There was a terrible noise and all the airbags were opened by the force of the crash", said the bridge warden. The driver and her passenger came to a halt next to a cafe on the other side, unharmed. Her excuse? She had been blinded by the sun and didn't see the red light. She was later fined the equivalent of €33.

She wasn't the first driver tempted to take a chance, though. A tractor tried it once, too, but was far too slow to succeed.
Dear reader, please like us whether you came here intentionally or not. We'll like you too!
Follow Us On Facebook!