Kamaz to mobile home? Why not!
Six wheel-drive mobile home
19/10/2014 13:25 |
|
Comments:
The interior decor is beyond kitschy, but the Kamaz still is tops.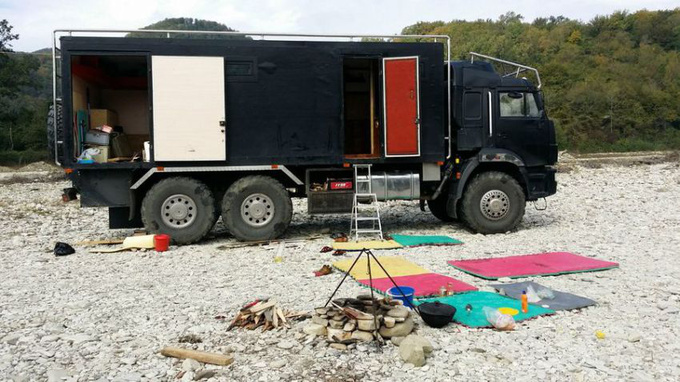 The mobile homes of this world are crying their eyes out right now as this 6WD Kamaz is stealing their thunder.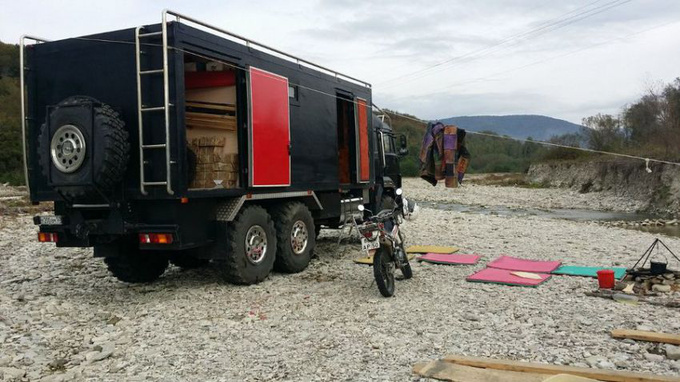 This black Kamaz has brought mobile homes to a whole new level. Once you start flipping through the gallery, all your preconceptions about world travellers will be gone in a flash. The six-wheeler, furnished with elaborate wooden pieces and even containing a garage is home to a Russian actor and his mate.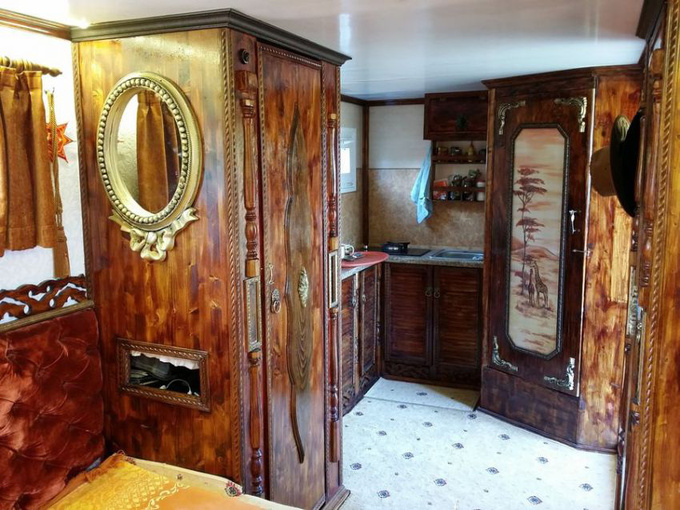 Kamaz, as you probably all know, has been dominating the Truck class of Dakar Rally since 2000 with a four-wheel monster with a similar build. The similarity may have some serious advantages when these two guys will be heading to Siberia.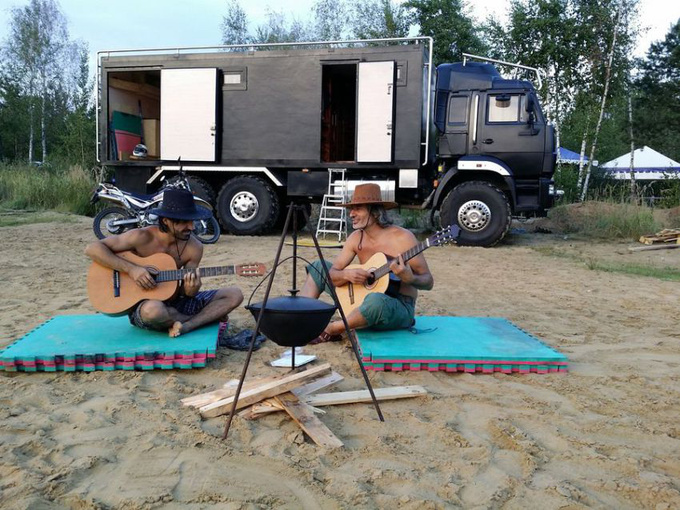 Dear reader, please like us whether you came here intentionally or not. We'll like you too!
Follow Us On Facebook!