The hottest Duster ever
What a really cool Dacia would be like
It almost looks like an alternate Nissan Navara although it's only a pick-up Dacia.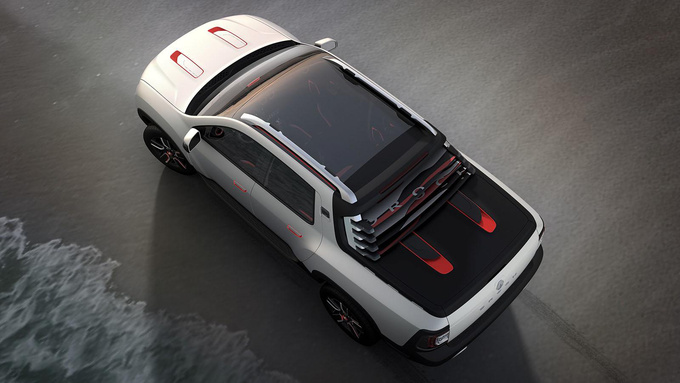 Duster Oroch is the concept car developed by Brazilian Renault, based on the cheap off-roader. It's such a pleasantly masculine phenomenon that disregarding the Renault badge at its front you'd never get the idea that this pick-up was based on a Dacia.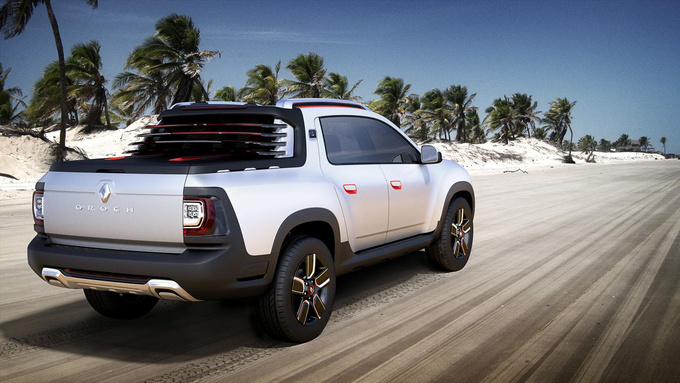 The Oroch concept has so many new features that if it wasn't called Duster, you'd never think of associating it with the Dacia off-roader. And I don't mean the pick-up bed. Apart from the front the two have no common features at all, sharing nothing but the proportions, more or less. Looking at the frameless windows and the emphasized fender flares you can't help but think the Brazilians are already working on the successor of the Duster in their heads.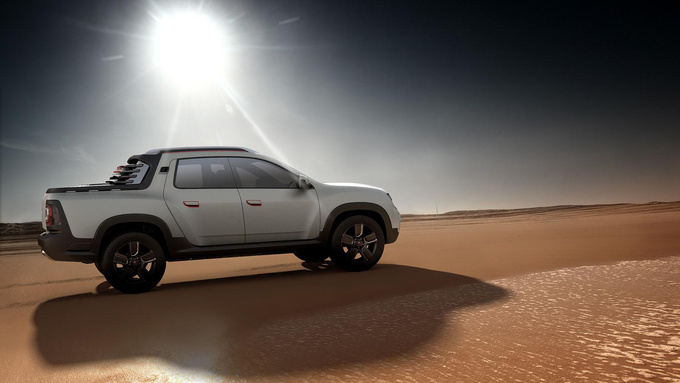 Because of all this, the Oroch concept may never realize, although the car sold under as a Dacia in some markets and as a Renault in others could be the most appealing in the cheap category. Looking at it you don't get the feeling you probably did looking at the Dokker, the Lodgy, or the first Logan, that the directive was to ruin the design. You actually feel an effort was made. Now add the fact that a decent pick-up of this size is missing from the group's current line-up (the custom-built Romanian Duster pick-ups do not count) so both Dacia and Nissan could profit from starting production.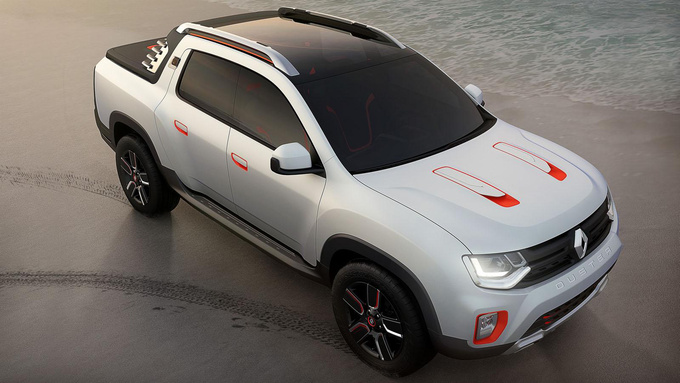 Of course the concept car introduced in São Paulo has many features that obviously won't make it into series production, such as the cameras built into the rear pillars allowing for special recordings, and the 18' wheels that are clearly too big for this kind of car.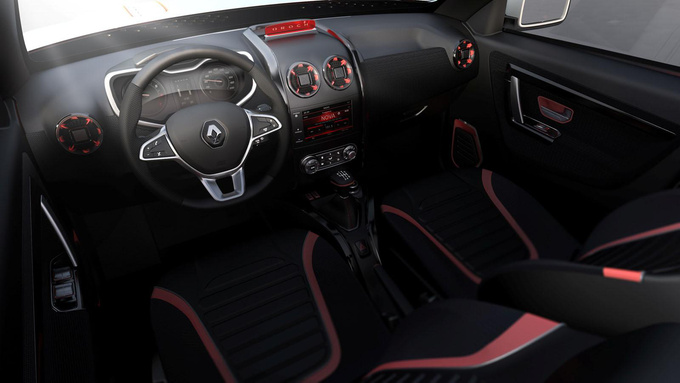 Dear reader, please like us whether you came here intentionally or not. We'll like you too!
Follow Us On Facebook!