Don't run!
Having right of way is no guarantee for safety
Here's why kids are taught to never ever run on the zebra crossing.
This video made two years ago has recently resurfaced on the net and we would probably have missed it a second time had it not been for the location: Abbey Road. Yes, the zebra crossing where the legendary photograph of the Beatles was taken.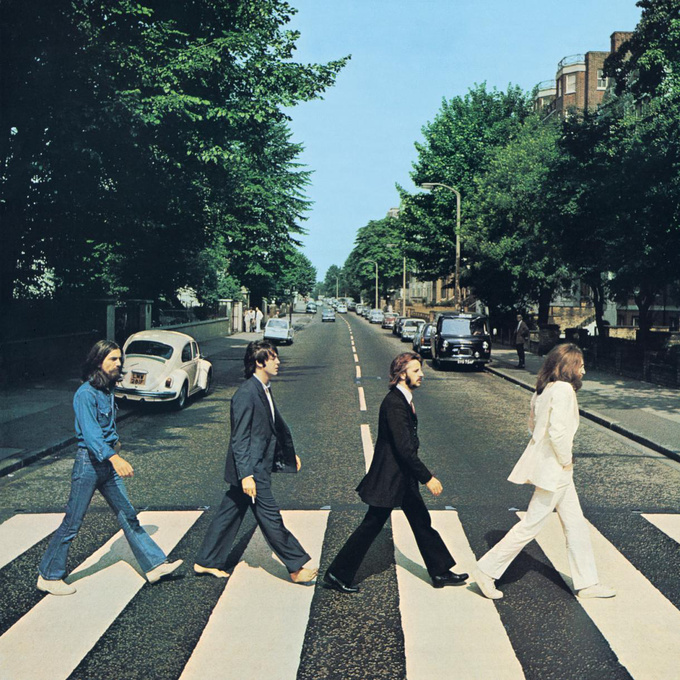 This is a place where hordes of tourists recreating The Fab Four's famous walk are having their photos taken almost all the time, slowing down traffic, often to a painful degree. But at the time of the accident no photos were being taken and traffic was running pretty smoothly.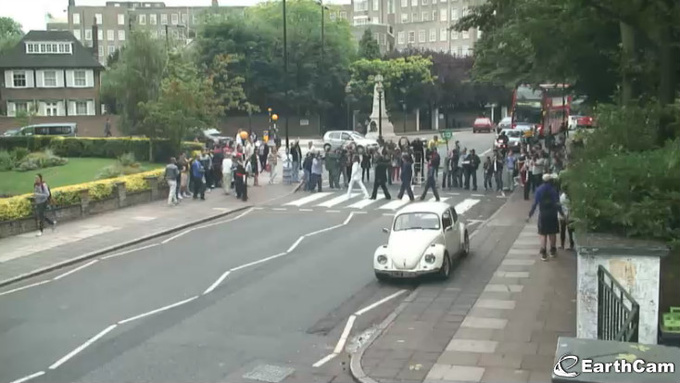 Then a group of tourists start crossing the road just before the girl gets to the crossing. The oncoming traffic speeds up. She's stepping out from behind a big, black SUV and the driver coming from the opposite direction hasn't got a chance to spot her. And then she starts running.
This is one of the reasons you're taught to never ever run across the street. You could easily find yourself in front of an oncoming car stepping out from behind another vehicle even if you walk at a normal speed, but then there's still a chance the driver notices you and stops. The way the girl did it, though, the driver of the Golf didn't have a chance. And he can be thankful that CCTV has recorded the accident, as he'd have a hard time proving his innocence without it.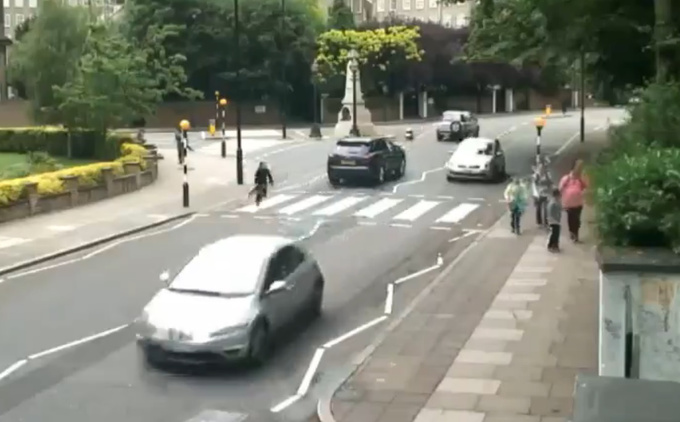 The commenters at liveleak are of course having a ball citing lyrics of Beatles songs. HELP! She needs somebody, HELP! Not just anybooooddddyyyyy, and Beep-beep-mmmmh-beep-beep-yeah! Some even quote complete verses:
Help me if you can, I'm feeling down
And I do appreciate you being 'round
Help me get my feet back on the ground
Won't you please, please help me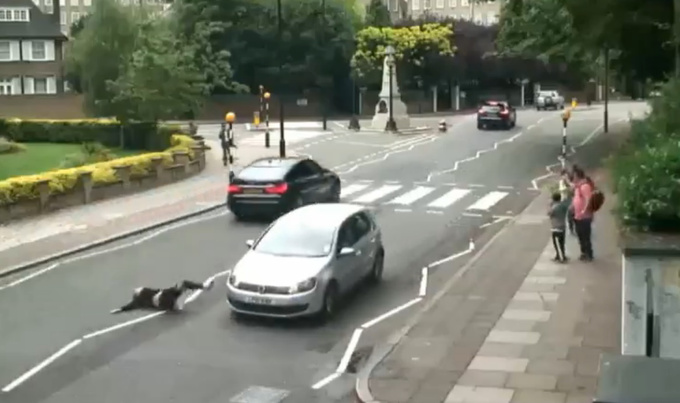 That's all very well, but of course it's not so funny having your bones broken in an accident like this. Not paying attention could actually cost your life. Please watch the video again and then show it to somebody else to spread the word.
Should you like to have a look at the things happening at the Abbey Road studios, just click on this link to see what the studio's own camera (the one that recorded the actual accident) captures in 24/7.
Dear reader, please like us whether you came here intentionally or not. We'll like you too!
Follow Us On Facebook!