Räikkönen scares the hell out of journalists
Kimi playing around
Watch the hilarious reactions of the journalists sitting next to the Finnish pilot while being taken for a spin at the Fiorano test track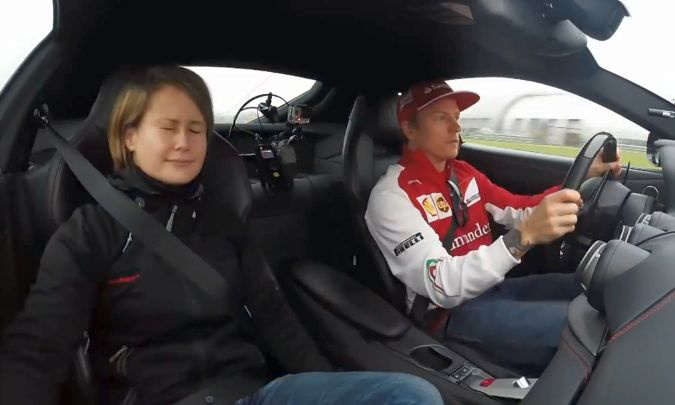 11 lucky journalists got a chance to get in a F12 Berlinetta to be taken for a few rounds on the Fiorano test track by Kimi Räikkönen. It wasn't going to be a pleasure cruise and the Formula One pilot currently at the Ferrari team delivered, driving hell for leather in spite of the wet asphalt.
While you're watching the video of the event, please pay attention to the passengers' reactions. Their facial expressions cover a wide range of emotions from childish joy to sheer terror.
No wonder, really. The F12 Berlinetta's got what it takes: a 6.2-litre V12, 740 PS and a torque of 690 Nm. It does 0 to 100 in 3.4 seconds and has a top speed of around 340 km/h. Add that it was driven by an F1 world champion, and all is forgiven.
Dear reader, please like us whether you came here intentionally or not. We'll like you too!
Follow Us On Facebook!