It takes a truck to crash this hard. And still survive.
Size does matter
The brake on the 6-ton race truck goes bust at 185 km/h. Total destruction.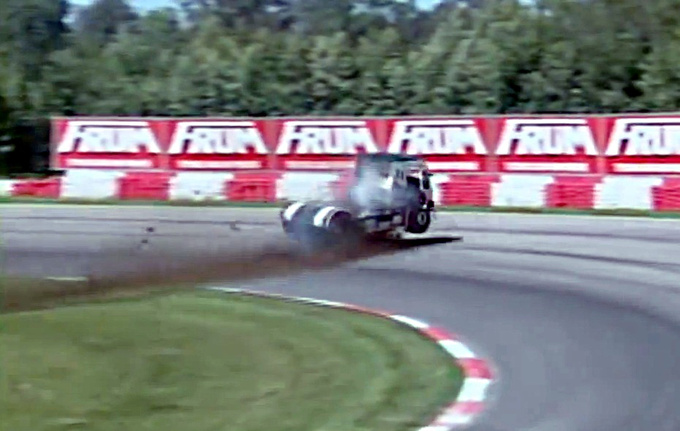 It's no news, but Dilmar Bueno's 2012 accident was included in the most incredible racing accidents compilation for a good reason. At the Brazilian Fórmula Truck racing series the top speed of 1200-1300 PS vehicles is not limited to 160 km/h as in Europe. Bueno's accident is rather spectacular, although when the brake goes bust at 185 km/h, you're pretty much done. Bueno was incredibly lucky to get away with two broken legs and a broken arm.
It must be said that Bueno has a habit of suffering major accidents. Two years prior to the Brazilian incident he suffered a similarly major accident involving Bruno Junqueira. Junqueira's name may be familiar to many of you for several reasons. He was the one who won the Formula 3000 championship beating Mark Webber, he had also been a Formula One test pilot for years and a top-ranking driver in the Champ Car World Series (CCVS).
Bueno getting out of the disjointed cabin uninjured, then patting Junqueira on the back after he'd been rescued from his overturned vehicle shows just how massive the race truck cabin is.
Dear reader, please like us whether you came here intentionally or not. We'll like you too!
Follow Us On Facebook!