A fire truck caused a helicopter accident
The driver's carelessness caused a major accident at the scene of a previous accident.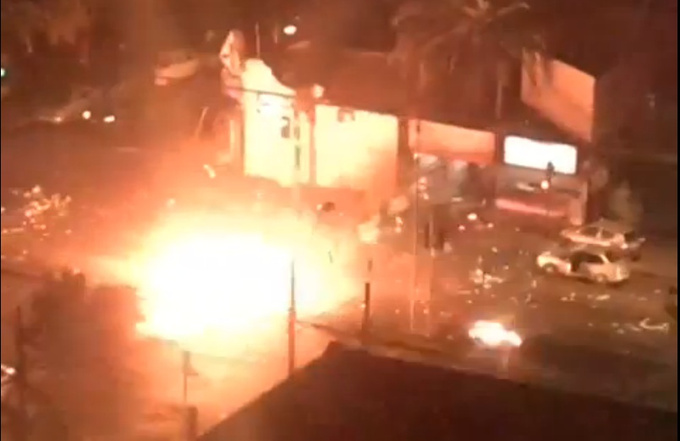 A drunken driver crashed into a patrol car injuring three policemen in San Miguel, Chile. The rescue went according to plan until an arriving fire truck drove into the spinning rotor blades of the police helicopter.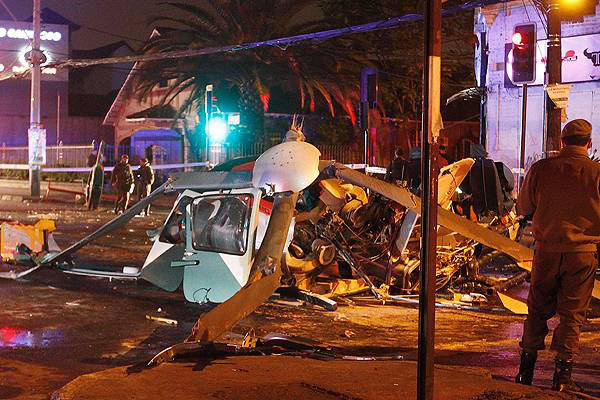 After a patrol car carrying three officers was hit by a car driven by a drunk driver in San Miguel, Chile, the street was sealed off to make way for one of the arriving emergency vehicles, among them a police helicopter with the emergency paramedic on board. Touching down was a dangerous operation in itself, but the pilot landed the helicopter beautifully on the street full of poles, traffic lights, and cars.
 
Then crossing the road closure, the arriving fire engine drove too close to the spinning rotor blades of the helicopter, clipped them and got stuck. The helicopter was spinning out of control and exploded in a ball of flame.

The pilot suffered multiple fractures and another officer was badly injured, too. Including the injured of the original accident, five officials were taken to hospital altogether.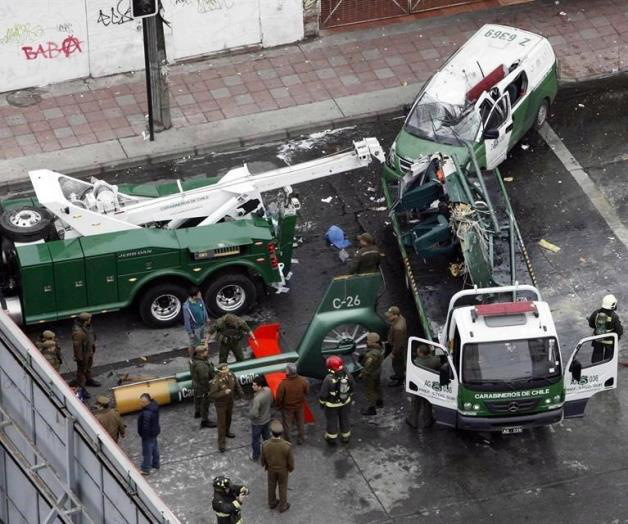 The accident was recorded from different angles by several cameras. Watch how one single driver can turn a professionally coordinated rescue operation into hell, putting lives at risk and causing huge material damage.
Dear reader, please like us whether you came here intentionally or not. We'll like you too!
Follow Us On Facebook!