Would you use a Ferrari as a daily?
Ferraris are not for commuting
Here's a video about a guy using his Ferrari as a runabout. And he tells us why we shouldn't do the same.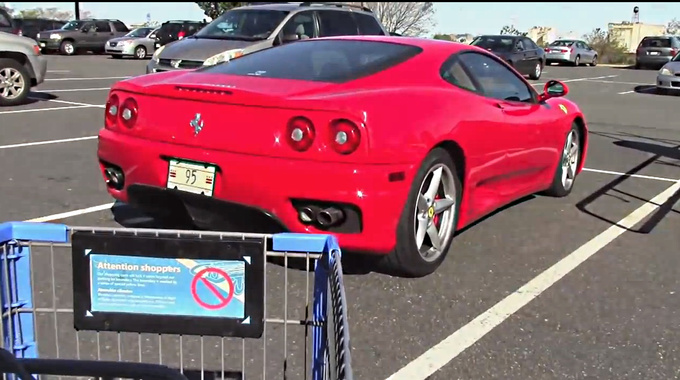 Doug De Muro is trying to find the answers to questions that unfortunately we are not in a position to ask ourselves. Shall we use our Ferrari to drive to work every day? How disturbing is it that people are watching and asking questions? To get the answers, he drove his Ferrari and nothing else for a whole week. And he learned a lot. Just watch:
The conclusion is obvious: if you have a Ferrari 360 Modena, don't spoil the experience by running errands. The valuable parts will wear unnecessarily and the car will lose its value. Save it for special occasions instead. Or at least buy a sports car that can handle the daily grind.
Dear reader, please like us whether you came here intentionally or not. We'll like you too!
Follow Us On Facebook!