Decaying heaps of Russian heavy metal
Where time stood still
If you're looking for the end of the world, you'll find it in the Arctic Ocean. And you'll find it is full of scrap metal left behind by the Soviets.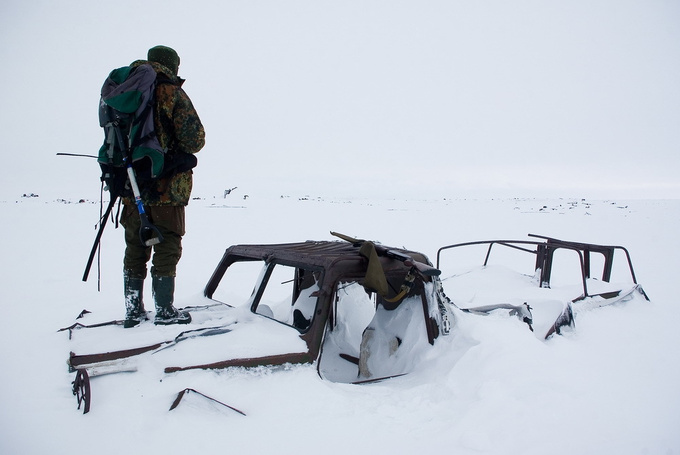 Located between 80 ° and 82 ° north, the archipelago called the Franz Josef Land is in part glaciated, in part naked and snow-covered, but mostly hostile, just like the heap of scrap metal once left behind by the Soviet troops: military vehicles, tractors and metal barrels. Hundreds of tons of them.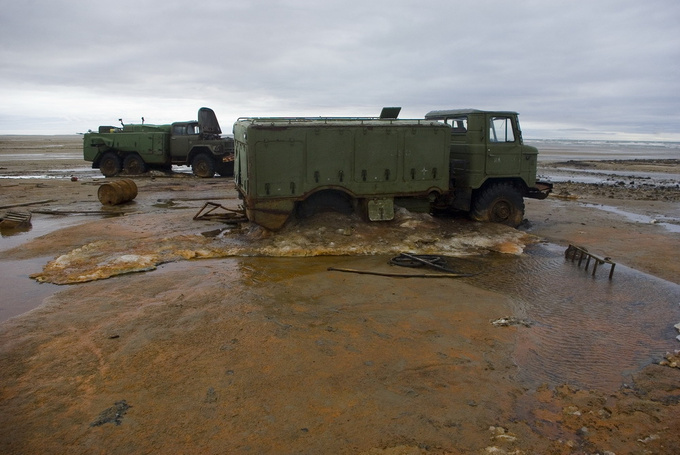 The climate of the isles is unbearably harsh. The highest temperature measured there during the past 30 years was a measly 13 ° C, while the mean yearly temperature is -12.8 ° C. Polar bears and walruses are the only inhabitants of the isles. The rubbish man left behind decays peacefully in the rusty sand, and the freezing temperatures do not only preserve them, but keep the racketeers away.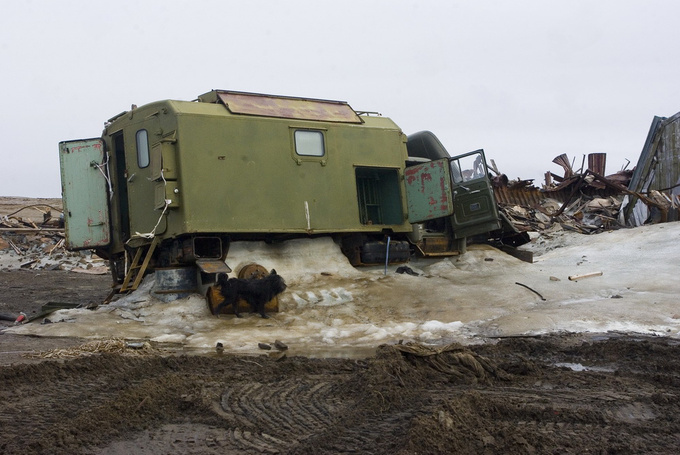 Everything you'll see in the gallery is the result of the cold war standby and was left behind by the Soviets, who settled small outposts for research and military purposes and even built two military airports on the isles before leaving it all behind once the Soviet Union disbanded in the early '90s.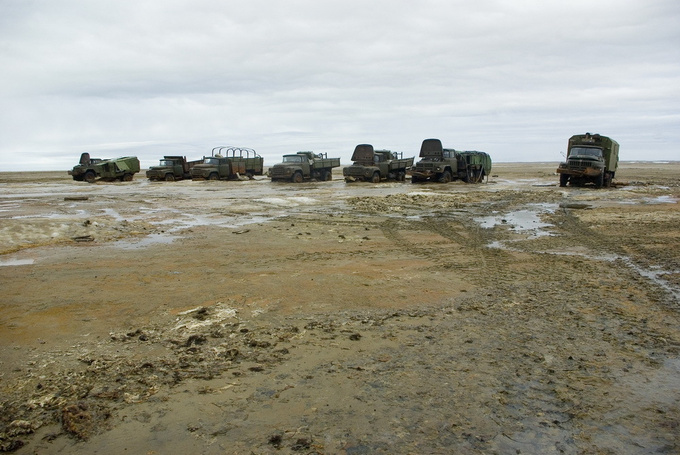 Now, anyone who's ever tried to get information on Russian boneyards without speaking any Russian will understand that I can only hope I got the following right: the place is currently being cleaned up and over 100 thousand tons of rubbish is going to be transported from the isles during the next 2 or 3 years. Recultivation has already been started.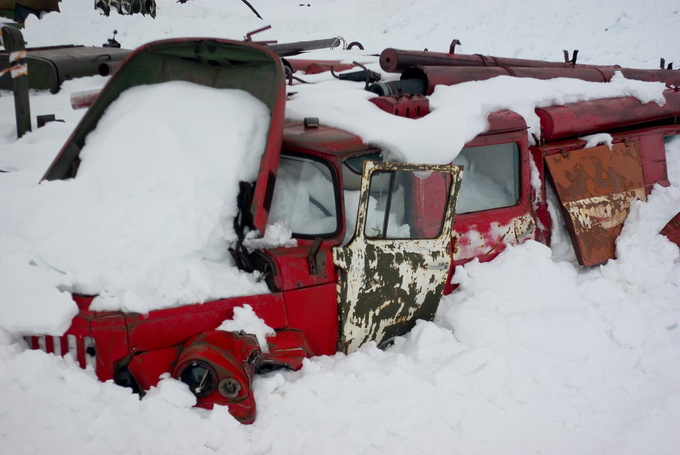 Click on any of the above pictures to view the complete gallery.
Many thanks to the folks at English Russia for the pictures!
Dear reader, please like us whether you came here intentionally or not. We'll like you too!
Follow Us On Facebook!