Merry Christmas everyone!
Christmas the Totalcarmagazine way
24/12/2014 20:25 |
|
Comments:
We don't do anything the usual way. Why would we celebrate Christmas like everybody does?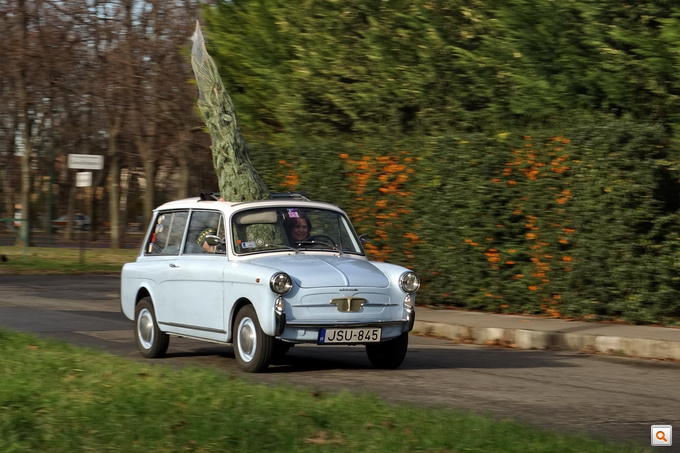 Transporting the Christmas tree is always a challenge for everyone. Most people put it in the trunk or use the roofrack. But we at Totalcarmagazine like to do things our own way. Zsolt crammed a 2.5 metre Christmas tree in his Autobianchi Bianchina Panoramica already carrying a family of four. Luckily the Bianchina has a ragtop, so it was left to poke out the cars roof. If the Bianchina could make it into the living room, they might as well use it as a tree stand.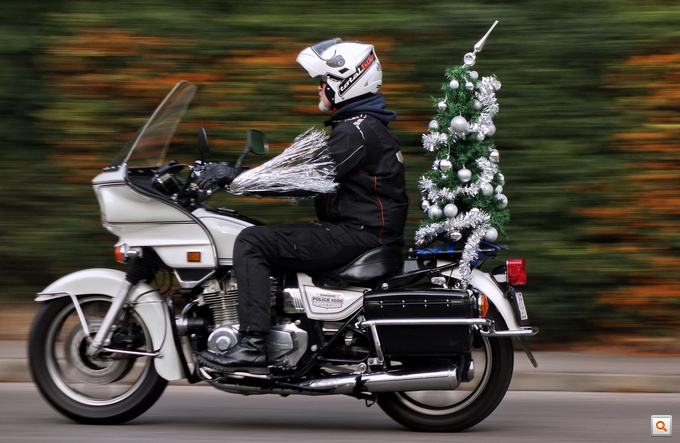 I used my veteran police bike to transport a tree. Well, I was cheating as I only did it for show. I wanted to test whether a fully decorated Christmas tree could be transported on a motorbike and the answer is yes. I rode the bike for two days with the unusual load on the radiotray. I covered around 100 kilometres, sometimes with speeds exceeding 100 km/h. So, should you have no suitable car for transporting a Christmas tree, just use your motorbike.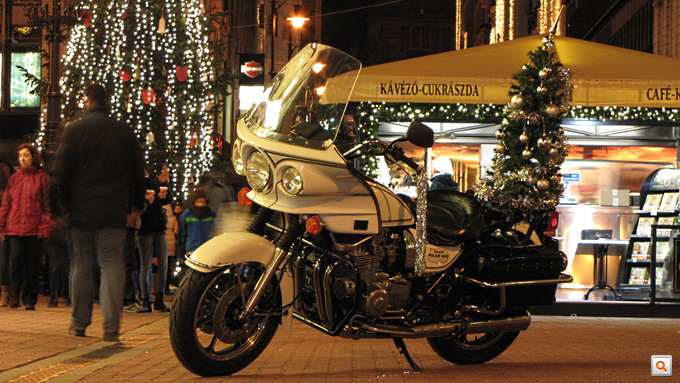 Enjoy our photographs and have a wonderful Christmas!
Dear reader, please like us whether you came here intentionally or not. We'll like you too!
Follow Us On Facebook!