The proper way to draw a car
Paul White sketching a wreck on a time-lapse video - a must see
We have all drawn cars in the back of our sketchbooks - some of the pics turned out better, some worse. But just watch this guy, he's unbelievable.
Super-realistic vans with graffiti on their sides, psychedelic visions of pickups, crashed cars from all views - the way this dude can draw compared to what you produced in 8th grade is like watching a 3D LED TV after the faded B&W 8mm film of your great-grandad from eighty years earlier. Just take a dive in his gallery of pictures and you'll be astonished.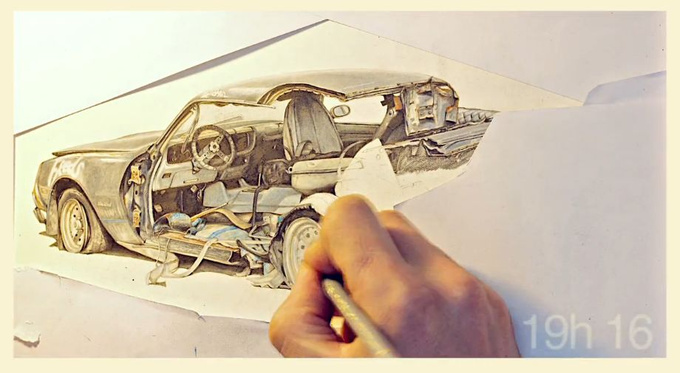 But it is way better to watch how he does his stuff - now that is when you're gonna draw a deep breath and forget to exhale for a little while... You're just a click away from it.
Paul White Time-lapse of a drawing from paul white on Vimeo.
Dear reader, please like us whether you came here intentionally or not. We'll like you too!
Follow Us On Facebook!